What To Expect During an AC Repair Appointment
When you call James A. Wheat & Sons for air conditioning repair, we want you to feel confident in the process ahead. From the moment you call to schedule your appointment to the moment our technicians leave your home, we want you to know that we have give you the best possible service. To help, here's what you can expect at your air conditioning repair appointment.
Your Air Conditioner Repair Service
When the technician from James A. Wheat & Sons arrives, you will know it's our team member because he or she will be in uniform. Our team will walk you through what to expect out of the repair, offering a quote at the beginning to ensure you know exactly what to expect. As long as you are happy with the quote, we will get to work, quickly repairing your air conditioning unit.
After the repair is complete, the technician will test the system to ensure everything is functioning properly. If we find additional problems, we may suggest additional repairs in the future, but we never pad the bill doing work you don't approve. Our goal is to leave your home with a functional, efficient, and effective air conditioner. We'll even clean up when we're done, so your home will look better than it did when we arrived!
Schedule Your Air Conditioning Repair Today!
When your AC goes out in Montgomery County, MD or the DC area, you know what to do—schedule your air conditioning repair with James A. Wheat & Sons. Your friends and neighbors have trusted us with all their AC services since 1978, and we can help you with any issue you're having quickly and professionally.
Are you in need of air conditioning repair? James A. Wheat & Sons is ready to serve. Contact our team today for prompt, reliable, and effective air conditioning repair.
Any Service Repair
$50 off
expires 12/31/23
Purchase and Installation of Water Heater
$100 off
expires 12/31/23
Any Water Service or Main Sewer Replacement
$300 off
expires 12/31/23
Guarantee your family's comfort with an
Eagle Club Discount Membership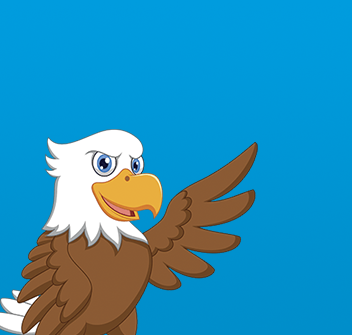 What Can We Do For You?
Contact Us Today!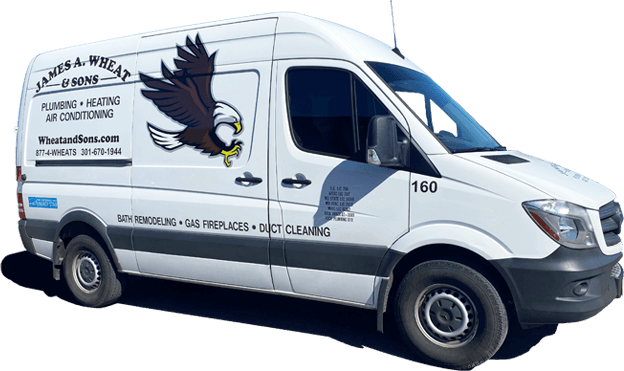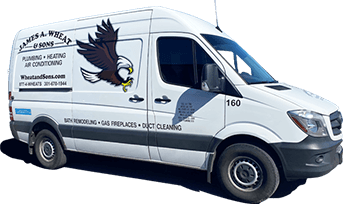 We Treat You Like Family
Let us ensure that you have the highest degree of home comfort and become part of the James A. Wheat & Sons family.
Same Day Service
Lifetime Warranties
Free Service Calls
Trained Technicians
Friends & Family Discounts
And Much More!
Learn More