Testimonials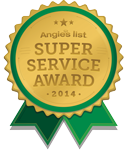 Customer Satisfaction can mean many things to different people. At James A. Wheat & Sons we attempt to provide plumbing, heating and air conditioning services beyond your expectations. We understand that customer satisfaction starts with your first phone call to the office and does not end when our mechanic leaves your home. We are not happy until you are happy. With our 100% satisfaction guarantee, we will ensure your air ducts, bathrooms, air conditioners and heaters are the way you want them to be – in perfect condition.
Our office staff is continually striving to answer your phone calls with less hold time and provide ease of scheduling. We understand that customer satisfaction in today's world means providing HVAC services that don't have you waiting at home all day.
Our mechanics understand that you want a clean, drug free, well trained, certified mechanic that listens to your concerns and needs. Address them with options and our contractors can professionally perform those tasks for a fair price with warranties.
Our company understands that our job has not ended just because we have left your home. We performed a plumbing, heating or air conditioning service and we stand behind that service. We are not above mistakes. At James A. Wheat & Sons we stand behind our work and will make every situation right. If we make a mistake, we will address it. At James A. Wheat & Sons, our name is our reputation. Should you ever have a concern, complaint or compliment about any of our HVAC services, we want to know about it.
We have listed a few of our customer testimonials about work we did on their heating and cooling systems, air ducts, bathrooms and fireplaces. We are listed in many service provider ratings websites such as Angie's List. Please feel free to call for references. Your satisfaction is of the utmost importance!
Best Pick Reports 2015 Report Card
Our heating system wasn't working, but James A. Wheat & Sons made it work. They job was well done. They deserve an "A."

Best Pick Client

James A. Wheat & Sons worked on the gas furnace. They took a look at it just to make sure everything was working properly for the tenants who were living in the property. They were punctual, and everything was done to our satisfaction. It's a great company. I'd give them an "A."

Best Pick Client

They were very professional, and they seemed to have a really good knowledge of heating and air conditioning systems. They seemed to be very organized, too. I would recommend them. We chose them because they're a Carrier dealer. I would grade them as an "A."

Best Pick Client

They worked on my air conditioning, and they did well. The guy who gave me the estimate was on time. He was friendly, and he didn't try to oversell anything. The technicians who came to do the work were efficient. They treated it as a simple job, which it really should have been. Some of the other companies I spoke to oversold the job and made it complicated. I would recommend James A. Wheat & Sons, and I would give them an "A."

Best Pick Client

James A. Wheat & Sons answered all the questions we had, and they were very pleasant. They were on time and very clean, too. When they came in, they were very careful about not ruining anything in the house. I'd give them an "A."

Best Pick Client

James A. Wheat & Sons did what they advertised to do, and their price was fair. They were clean, and they did the work on time. They installed an eight-foot pump for us. I would recommend them. I would say they were an "A-."
Thank you for sending such great individuals, Matt and John, to our home today. It was initially scheduled to be just a service call to diagnose our plumbing problems, but it turned out that they could easily correct our problem.I want to tell you that these two young men were the ultimate professionals. They were personable, informative, skillful, and efficient. They diagnosed the problem and provided me with options. Once I decided what I wanted done, they immediately set out to put that into action.When they obtained the part that was needed, they corrected our plumbing problem.I cannot say enough good things about the manner in which they did their work. This service call will be the start of a much longer relationship, as we have bathroom remodeling and duct cleaning work (and always plumbing needs) that will need to be done.Thank you for living up to the "Best Picks" reputation. Thanks to John and Matt!
Gloria M.
Dear Mr. Wheat:We would like to take a moment to thank you sincerely for helping us with our water leak problem. We had no idea of the magnitude or scope of such an undertaking. All of your service men were excellent and highly professional. They were courteous, considerate and informative every step of the way. (We remember some of the names–Steve, Jon, Kevin–but don't want to leave out anyone.) You can be assured that we will always recommend your company to anyone having a water service or plumbing problems.Again, thank you for all of your help with this overwhelming and horrific problem.
Lloyd & Carole W.
This is a much belated thank you. The job that your service men did installing the fireplace units in our house was extraordinary. Our house is nearing a hundred years old and the interior fireplaces are huge solid brick columns extending to the foundation. Getting gas pipes up from the basement through four feet of brick and coming out at exactly the right place–that was an amazing feat. When your men left at night it looked like they had never been there, and they were courteous and good humored throughout. The fireplace units look and work great.If any of your customers are contemplating a similar installation, please don't hesitate to give them our name and telephone number. Thanks again for a job very well done.
John T.
I wanted to write a brief note thanking you for the work you did on our front sewer line. In particular, I wanted to remind you how good your three employees are (Adam, Bill, and Desmond). All were courteous, neat, punctual, pleasant, and extremely hard workers during the week they spent at our home. Adam was especially refreshing and is a superb company representative you are lucky to have. There were a few dents and abrasions on our driveway at the end of it, but I attribute that to the difficulty of the job they performed. Many thanks for all of your help!
David J. S.
What Can We Do For You?
Contact Us Today!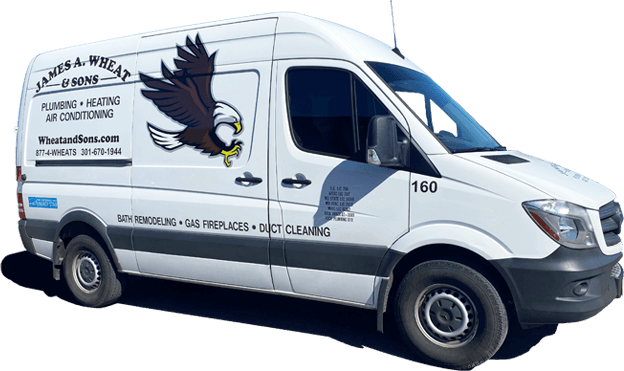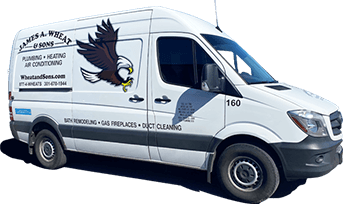 We Treat You Like Family
Let us ensure that you have the highest degree of home comfort and become part of the James A. Wheat & Sons family.
Same Day Service
Lifetime Warranties
Free Service Calls
Trained Technicians
Friends & Family Discounts
And Much More!
Learn More