Benefits of Tankless Water Heaters
In the days when technology is making huge leaps forward every day, it seems that storage tank water heaters are being left in the dust. For the most part, storage tank water heaters are still as bulky, inconvenient and expensive as they were a decade or more ago. Fortunately, there is a way to heat your home's water that is faster, more reliable and less expensive than a storage tank water heater – a tankless water heater.
Tankless water heaters eliminate most of the problems faced by conventional storage tank water heaters. If you have experienced any of the following problems, it may be time for an upgrade:
Problem: Thermal Heat Loss – Heat radiates out from a hot water storage tank, resulting in thermal losses of 20-40%.
Solution: Tankless water heaters heat water on demand, completely eliminating radiant heat loss. This could reduce your water heating costs by as much as 50%!
Problem: Limited Supply – If you draw a lot of hot water over a short period of time, the water in your storage tank hot water heater runs out and you will have to wait for it to refill.
Solution: Since they produce hot water on demand, tankless water heaters never run out of hot water. Even if you ran the shower all day the temperature would remain relatively consistent.
Problem: Overheating – Most traditional storage tank water heaters are set to very high temperatures (130OF or hotter) to ensure a reasonable hot water refresh rate. This uses up considerable amounts of energy and increases the risk of scalding.
Solution: Tankless water heaters allow you to set the temperature much closer to what you would actually use. This helps save energy (approximately 3-5% for every 10 degree drop) and significantly reduces the risk of scalding.
Problem: Hard Water Minerals – When water is kept hot for extended periods of time, hard water scale forms and quickly coats the internal components of a traditional water heater. This results in loss of efficiency, frequent leaks and ultimately a shorter life for the machine.
Solution: Tankless heaters are able to handle hard water and sediment much better than storage tank water heaters. This makes them far less likely to leak or rupture and thus makes them able to maintain their efficiency throughout their whole lifecycle.
Problem: Bulky Size – Due to their large storage tanks, traditional water heaters are bulky and take up a large amount of space.
Solution: Tankless water heaters are about the size of a briefcase.
Problem: Short Life and Disposal – Conventional water heaters usually last anywhere from 6 to 12 years before they need to be replaced. Unfortunately, their large size makes disposing of storage tank water heaters difficult and they are costly to recycle.
Solution: Tankless water heaters can last for up to 20 years, and are much smaller and easier to dispose of than storage tank water heaters.
This year, don't waste money on an obsolete water heater. If you want to add a money saving tankless water heater to your Maryland or Washington, DC home, call James A. Wheat & Sons today!
Any Service Repair
$50 off
expires 11/30/23
Purchase and Installation of Water Heater
$100 off
expires 11/30/23
Any Water Service or Main Sewer Replacement
$300 off
expires 11/30/23
Guarantee your family's comfort with an
Eagle Club Discount Membership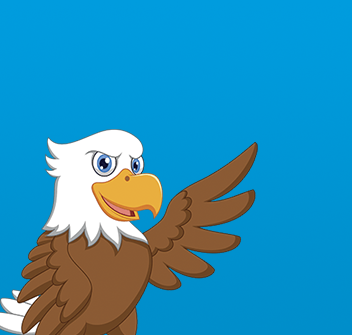 What Can We Do For You?
Contact Us Today!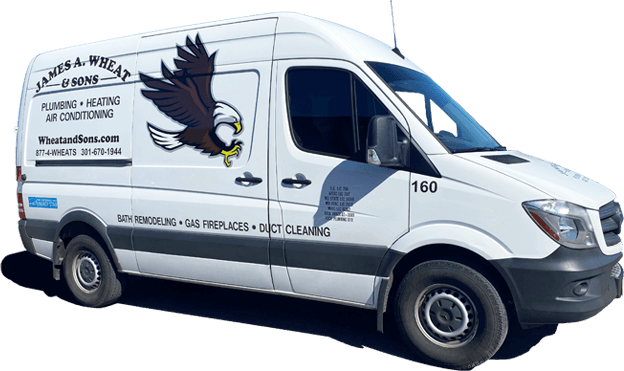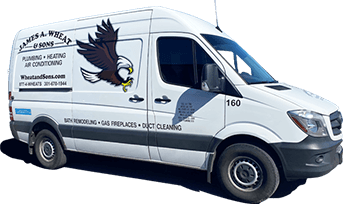 We Treat You Like Family
Let us ensure that you have the highest degree of home comfort and become part of the James A. Wheat & Sons family.
Same Day Service
Lifetime Warranties
Free Service Calls
Trained Technicians
Friends & Family Discounts
And Much More!
Learn More