What's the difference between central ac and room air conditioners?
Post Highlights
Should You Install a Central or Room Air Conditioner?
It's that time of year again – time to dust off those grills, break out the patio furniture and get ready for the warm, relaxing days of spring. It's also time to make sure your air conditioner is ready to handle the hot weather approaching. If you've been thinking of installing a new air conditioner this season, you've basically got two options – a central air conditioning system or a portable room air conditioning system. But which air conditioning system will meet your needs more effectively?
Central Air Conditioners
Central air conditioners can be installed in any home, and can make use of your home's existing ductwork to provide cooling to the different rooms in your house. In addition to the ductwork, central air conditioners consist of two main parts – an outdoor condenser and an indoor air handler. As a result, central air conditioners take up considerably more space than room air conditioners. Fortunately, however, many central air conditioners still offer the same energy savings benefits as room air conditioners (more on those later). Just remember – if you want the highest energy savings, choose the central air conditioner with the higher SEER (seasonal energy efficiency ratio).
One potential issue that can arise with central air conditioners is that they must be sized exactly correctly if you want to see the greatest energy saving benefits. Over sizing is common with central air conditioners, and can end up costing you more and causing your air conditioner to run at less than optimal efficiency.
Central air conditioners come with a number of additional benefits, dehumidifying capabilities and the option to be fitted with an electrostatic filtering system, which is a huge bonus for anyone in your family who suffers from seasonal allergies.
Things to Consider when Installing a Central Air Conditioner
Make sure when you install a central air conditioner that you allow adequate space for installation, maintenance and repair work.
Make sure you include enough supply registers to deliver cool air and carry warm air out of the rooms.
Try to install your ductwork in air conditioned spaces as much as possible. Ductwork in the attic tends to reheat air that has been cooled, making your air conditioner much less effective.
Seal all ducts and heavily insulate any attic ducts. Leaky ductwork can account for up to 30% of air conditioner energy loss.
Make sure you put the condensing unit somewhere where it will not be blocked by anything and where its noise will not keep you or your neighbors up at night. Also, if possible, put the condenser in a shady spot – this can slightly reduce your energy costs because the air flowing into it will be a little bit cooler.
Keep the thermostat away from any heat producing implements that could throw it off and force it to work harder.
Room Air Conditioners
A properly sized room air conditioner will be able to cool and dehumidify one or two rooms at the most. Room air conditioners aren't commonly seen in homes anymore – most often they're used to supplement central air conditioners, especially in rooms that get a lot of direct sunlight. Sizing room air conditioners is extremely important – if you install a room air conditioner that is too small for the space you want to cool, it will work extremely hard to cool the room but may not even make a noticeable difference. On the other hand, if the room air conditioner is too big, it will cool down the room quickly but will not be able to serve as a dehumidifier. To determine the proper size for your room air conditioner, measure the length, width and height of the space you want cooled – from here it will be easy to tell what size room air conditioner you will need.
When installing a room air conditioner, make sure you find one that has three-speed fan controls with low, medium and high settings. A variable speed fan, particularly when used in conjunction with a thermostat, allows you to change the temperature in your room quickly and efficiently. One thing you need to make sure of, particularly if you want to maintain maximum efficiency, is that you clean the filters in your room air conditioner at least once every 90 days – possibly even more frequently during periods of high use.
Things to Consider when Installing a Room Air Conditioner
Make sure the unit is level when it is installed – there is a drainage system on the inside that needs to be level in order for the room air conditioner to operate efficiently.
Try to install the room air conditioner in a shaded spot on the north or east side of your home – direct sunshine on your room air conditioner can reduce its efficiency by as much as 10%!
If you're installing an air conditioner in your Maryland or Washington, DC home, call James A. Wheat & Sons! We can help you determine whether a central air conditioner or a room air conditioner is right for you!
Any Service Repair
$50 off
expires 11/30/23
Purchase and Installation of Water Heater
$100 off
expires 11/30/23
Any Water Service or Main Sewer Replacement
$300 off
expires 11/30/23
Guarantee your family's comfort with an
Eagle Club Discount Membership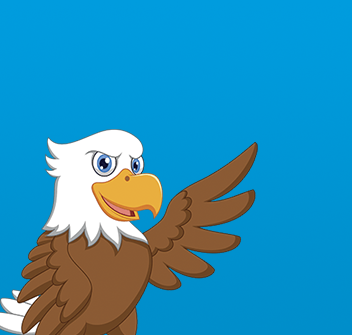 What Can We Do For You?
Contact Us Today!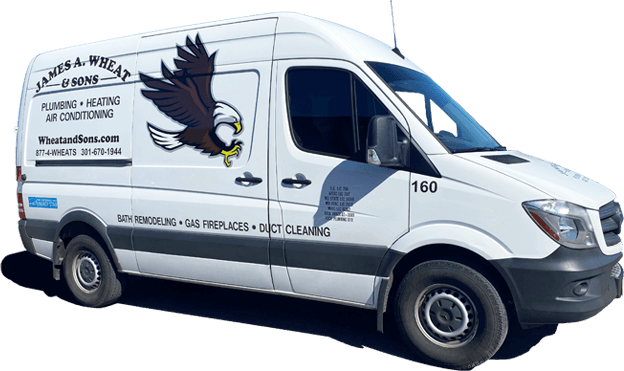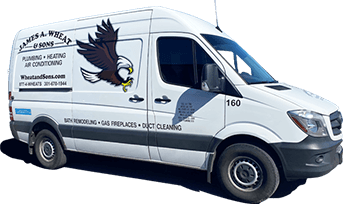 We Treat You Like Family
Let us ensure that you have the highest degree of home comfort and become part of the James A. Wheat & Sons family.
Same Day Service
Lifetime Warranties
Free Service Calls
Trained Technicians
Friends & Family Discounts
And Much More!
Learn More