How to tell if you need professional bathroom drain cleaning
Are you standing ankle-deep in dirty shower water in the mornings? Trying not to dunk your hands in the pooling water in the sink while washing them? Then it's already too late—just kidding, kind of. If your bathroom drains have gotten clogged enough that they aren't properly draining the water away instantly, this is a major cause for concern!
If your bathroom drains are filling up with water—and not for a relaxing night in the tub—it's time to call James A. Wheat & Sons for professional bathroom drain cleaning in Gaithersburg, MD. Schedule an appointment today at 301-241-9636 or contact us online by filling out the form to the right!
When It's Time for Professional Bathroom Drain Cleaning
There are a lot of different drains in your bathroom and there are a number of reasons why they would need professional bathroom drain cleaning.
Shower & tub – a lot of things go down your shower and tub drain that don't flow as smoothly as water, including hair, soap, and shampoo to name a few. Over time, all that gunk will build up in your pipes and start to block the flow of water in your drain, leading to accumulation at the bottom of the shower and incredibly slow draining.
Sink – your shower isn't the only place in your bathroom accumulating a lot of soap scum and grime! Between brushing your teeth, washing your hands, and getting ready in front of the mirror, all sorts of things can make their way down your sink. Just like in your shower and tub, they'll build up over time until you start having draining problems.
Toilet – Dun dun dunnn. The toilet. We feel confident in saying that every person has experienced a toilet backup at some point or another—it isn't pretty, but it's a fact of life. Unfortunately, not everything that goes down your toilet is as soft as toilet paper, such as coins, toys, baby wipes, paper towels, etc. Not only are these kinds of things less able to disintegrate, but they can be too rigid to make it around the bend in your toilet's pipes.
Once you start experiencing slow draining issues in your bathroom, it's time to consult a professional. Not only are harsh drain cleaners bad for your pipes—and usually the environment—they generally aren't 100 percent successful at completely removing clogs and buildup in your drains. The professional bathroom drain cleaning experts and James A. Wheat & Sons can ensure your drains are completely clean and problem-free! Schedule an appointment today!
Schedule Your Professional Bathroom Drain Cleaning today
Don't live with your slow drains any more, contact James A. Wheat & Sons to schedule your professional bathroom drain cleaning. We can clean your pipes and get things back to normal in your bathroom! Contact us today.
Any Service Repair
$50 off
expires 11/30/23
Purchase and Installation of Water Heater
$100 off
expires 11/30/23
Any Water Service or Main Sewer Replacement
$300 off
expires 11/30/23
Guarantee your family's comfort with an
Eagle Club Discount Membership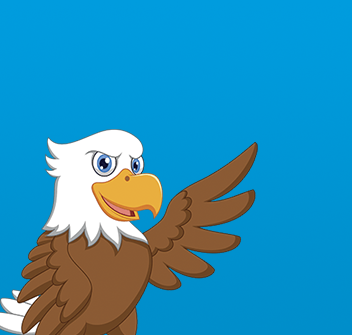 What Can We Do For You?
Contact Us Today!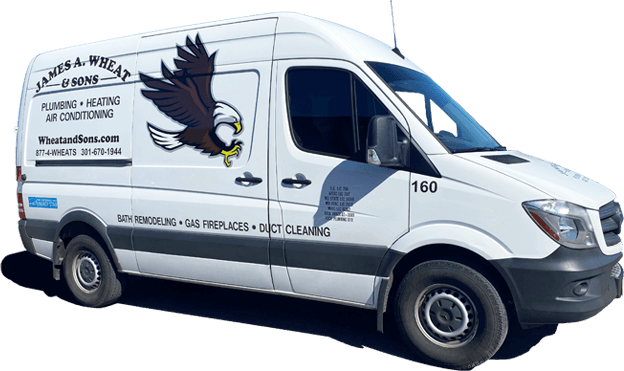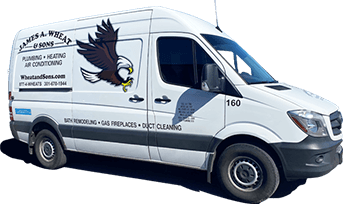 We Treat You Like Family
Let us ensure that you have the highest degree of home comfort and become part of the James A. Wheat & Sons family.
Same Day Service
Lifetime Warranties
Free Service Calls
Trained Technicians
Friends & Family Discounts
And Much More!
Learn More