HVAC considerations in a spray foam insulation (SPF) homes
Winter's coming – is your home properly insulated? Here's an easy way to tell – next time it snows, take a look at your roof. If there's still snow up there after a few days, almost all the heat produced in your home is staying in your home. If the snow melts quickly, you're losing heat – and money! Widely considered the next level of home insulation, spray foam insulation will seal your home up almost airtight. This can make your home extremely energy efficient, saving you hundreds of dollars per year – provided you take some special considerations before adding it!
Combustion Safety
Because SPF homes are so tightly sealed, older, "naturally aspirating" furnaces or water heaters (aka furnaces with a continuously lit pilot light) should not be used. For older furnaces to operate safely, they have to be able to draw in outside air to replace air they are sending up the flue. If your furnace doesn't have access to fresh air, you run the risk of carbon monoxide and other harmful byproducts of combustion leaking back into your home (or worse – flames shooting out from your heating system!).
Ventilation Issues
Homes built prior to the 1970s and 80s, charming though they may have been, tended to be extremely leaky – little to no insulation, single pane windows, leaky air ducts, no air sealing packages, etc. These issues made heating and cooling extremely difficult, but also guaranteed fresh air was constantly flowing through the house. With SPF homes, there is almost no air leakage. This leads to fantastically efficient insulation and fantastically limited air changes per hour (ACH) – about 90% lower than in older homes.
People tend to believe that tighter homes lead to poor indoor air quality, and that it's better to leave homes a little bit open to ensure you're constantly getting fresh air. This is partly true – tightly sealed homes CAN have lower indoor air quality than looser homes. But this doesn't mean you should rely on ventilation via random holes and cracks in your home's envelope. Instead, you should focus on adding a controlled ventilation system. There are three major categories of home ventilation systems:
Exhaust ventilation – involves little more than an exhaust fan, which pulls in air from the inside of the home and blows it outside. The expelled indoor air is replaced with air that is pulled in through cracks and holes in the home's envelope.

Pros – simple installation, low cost installation and operation
Cons – uncontrolled quality and distribution of fresh air, no energy recovery
Supply ventilation – draws air into the HVAC return side and blows it through the HVAC system, forcing an equal amount of air out of the house.

Pros – simple installation, controlled distribution of fresh outside air
Cons – no energy recovery
Balanced ventilation – provides equal airflow in both directions, exhausting as much air as brought in and creating no pressure. This is accomplished via a heat recovery ventilator (HRV) or an enthalpy recovery ventilator (ERV).

Pros – energy recovery, low operating cost, humidity control, controlled distribution of fresh air and controlled expulsion of indoor air
Sizing HVAC Equipment
Before homes had so much insulation, sizing HVAC units was easy – the old rule of thumb stated that homes needed 1 tonne of HVAC capacity for every 400 – 500 ft of conditioned space. As construction methods and home efficiency levels improve, however, this old rule of thumb is quickly going out the window. In fact, abiding by it these days can result in air conditioners and heating systems that are as much as twice the appropriate size!
We've talked about this before on this blog, but oversizing your HVAC unit can cause you to seriously oversize your heating and cooling bills. When air conditioners and furnaces run, they need about 10 minutes to get up to their most efficient operating level (known as their "steady state efficiency" level). HVAC units that are too big will change your home's temperature too fast, consistently operating at sub optimal efficiency levels and costing you more money! Worse, air conditioners that short cycle can't provide dehumidification in the summer (it takes about 8 minutes for the AC to start pulling humidity out of the air).
These days, sizing HVAC units efficiently requires the use of Manual J8 calculations, which we'll talk about in a little bit.
Humidity and Moisture
One of the things most affected by increasingly tight homes is the moisture dynamics . This happens for two reasons: one, moisture generated in the home has nowhere to go and, as a result, stays in the home. Two, the temperature load on the house drops significantly, while the humidity load remains the same.
Since humidity control is such an important part of staying comfortable, it's important that your home's air conditioner is properly sized to address this (recall that a properly sized air conditioner will provide dehumidification as well as cooling). High levels of humidity can cause a few problems in your home. At humidity levels higher than 55%, dust mites flourish, which can aggravate allergy symptoms and cause severe asthma attacks. In addition, excess humidity can cause your home to feel warmer during the summer, which causes many homeowners to turn down the AC even more. This not only increases your energy bills, but can also lead to condensation and, consequently, mold growth and rot.
In general, you want to keep your home's humidity levels between 30 – 55% year round.
Use of Manual J Calculations
Manual J calculations, required for HVAC unit sizing, have been around for decades. The problem is, they require hundreds of multiplication, addition and subtraction problems, as well as constant references to heat multipliers and tables! Years ago this was all done with pencil and paper and took about 3 – 4 hours (hence the creation of the rules of thumb). These days, however, computers can accurately perform all of these calculations in less than an hour.
The problem with Manual J calculations is they tend to leave certain things, such as uninsulated chases, knee walls and open flooring systems, out of the picture. This results in slightly undersized HVAC units that struggle to keep the proper temperature. When properly installed, spray foam insulation can eliminate these problems and enhance the accuracy of Manual J calculations – essential for new homes and homeowners thinking about replacing their HVAC units.
If you've been thinking about adding spray foam insulation to your home, make sure you have an HVAC contractor assess your HVAC system and make recommendations about how you can make your home even more efficient.
Any Service Repair
$50 off
expires 12/31/23
Purchase and Installation of Water Heater
$100 off
expires 12/31/23
Any Water Service or Main Sewer Replacement
$300 off
expires 12/31/23
Guarantee your family's comfort with an
Eagle Club Discount Membership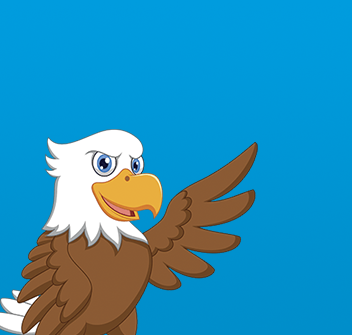 What Can We Do For You?
Contact Us Today!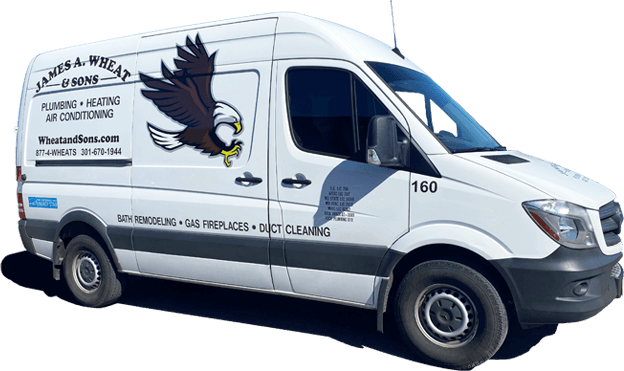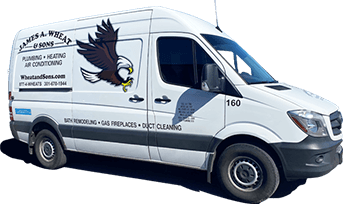 We Treat You Like Family
Let us ensure that you have the highest degree of home comfort and become part of the James A. Wheat & Sons family.
Same Day Service
Lifetime Warranties
Free Service Calls
Trained Technicians
Friends & Family Discounts
And Much More!
Learn More