A Message From Our President
Let me begin by saying thank you for your continued business and loyalty and for giving James A. Wheat and Sons the opportunity to serve you and your home.
That being said, James A. Wheat and Sons is proud to have just reached our 40th year, and we would like to apologize for the last two of those forty.  We feel we have not lived up to the reputation we earned over the last 40 years of service.
With the good and the growth also come growing pains. The greatest obstacle we have most recently faced was outgrowing our service software system. We had several software systems that worked together as best they could. As we grew, the software was unable to handle the capacity.
Having a server system, office computers and forty service men with laptops or tablets, our systems just could not keep up.  We made a large investment in a system that "did it all".   It was the bigger and better version of our existing software.
The conversion has been far from a walk in the park.   It took over six months for us to simply run a credit card properly through the technician's laptops! As I am sure many of you have experienced this.
It took months to reconcile accounting books that were behind due to the conversion and/or catching and mending errors caused by either a system error, set up error, or human error. Bottom line, James A. Wheat & Sons focus went from providing our valued customers to simply processing "paperwork" in order to keep up for our customers.
The entire focus of our management team was being directed internally instead of externally on you our customers. I do not feel we had a choice, we were up against a wall and you can not run a business without processing the work.   The change had to occur. We had to get the system up and running in order to move forward.  In fact, we have yet to reach the mountaintop, but I can at least we can see a light at the end of the tunnel.
Our management team is doing everything in their power to juggle focusing on the highest level of customer service as well as managing the behind-the-scenes and reaching that proverbial mountaintop.
We are focusing on our technicians to ensure they are properly trained to provide the best technical service available, as well as being customer service-oriented. We know that when we have the best-trained technicians and we are providing you with the best customer service, we excel greatly at acquiring and maintaining happy customers. We have done it for 40 years and we pledge to continue to re-earn your trust and our reputation and to improve every day.
Technician manpower has been a more recent issue, as well. On top of our technical issues, we had several of our top technicians retire or move on to the booming commercial industry this year.    Hiring, training, and keeping the best techs has been by far the toughest task we have had to endure and more so now in these last two years than ever.    It is no secret that the younger generations avoid the "trades".   The entire trade industry is shorthanded and will be over the next decade.    This has created a problem in performing our Eagle Inspections.    We do not want to book our entire fall and spring with pre-paid Eagle inspections and have no room to add emergency calls to an already booked schedule or run our valued techs into the ground with days running into nights and weeks always running into weekends.   We need to be able to serve you when you have trouble.  We need to do that without rescheduling Eagle your Inspections.    We can't just hire anyone to come into your home.  They must be trained.   They must know plumbing, or HVAC, or gas fireplaces and I must know they will take care of you the customer, and your home with the same level of respect that I, or my brother, or my parents in the past would have. We are working on inventive ways to address this problem. We are constantly in search of the best options to offer several ways to satisfy our customers' needs in the near future.
Open-minded and willing to listen.   When we perform well, or you feel dissatisfied with an experience, the feedback is greatly appreciated as it will help us to improve. The positive reviews and feedback help to motivate our staff to continue to provide that world-class service. When we make mistakes, we need to know. Please do not assume we even know we made a mistake.   Call and let us know you were not happy about something. We will do everything in our power to make it right or try to prevent it from happening again.
Thank you for sticking with us through the hard times and the good.    We know that we earned your trust and that the past is the past.  We know that our service is only as good as the current service we are providing.    We are looking to make sure that you are our number one concern and that moving forward Wheat will live up to its name and reputation again.
Thank you.
Michael M. Wheat
President
Any Service Repair
$50 off
expires 11/30/23
Purchase and Installation of Water Heater
$100 off
expires 11/30/23
Any Water Service or Main Sewer Replacement
$300 off
expires 11/30/23
Guarantee your family's comfort with an
Eagle Club Discount Membership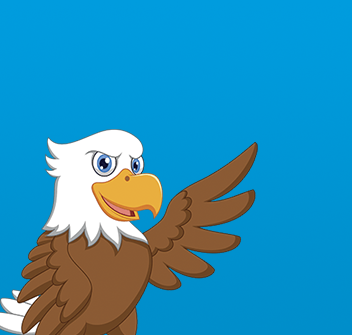 What Can We Do For You?
Contact Us Today!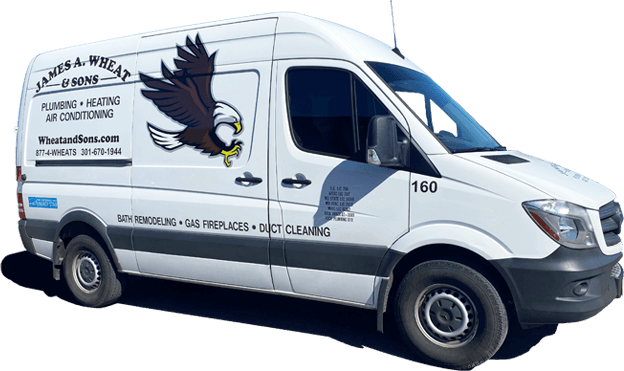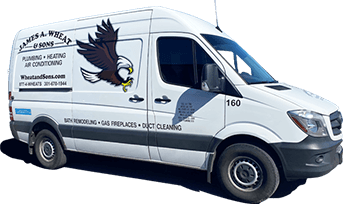 We Treat You Like Family
Let us ensure that you have the highest degree of home comfort and become part of the James A. Wheat & Sons family.
Same Day Service
Lifetime Warranties
Free Service Calls
Trained Technicians
Friends & Family Discounts
And Much More!
Learn More