Three signs your air conditioner is not working properly
Air conditioning systems can be tricky beasts. Why is it making that sound? Should the fan be turning on and off that often? What's going on? At James A. Wheat & Sons, we're here to separate the things that aren't problems from the things that actually are. There are three major signs your air conditioner is not working properly and will most likely require repair—continue reading to learn more!
If you live in the Gaithersburg, MD area and your air conditioner is not working properly, contact James A. Wheat & Sons to schedule air conditioner repair by calling 301-241-9636!
Signs Your Air Conditioner Isn't Working Properly
Here are three of the most common signs that your AC system may be on the verge of a breakdown:
Lower than normal airflow. If you notice a decline in the airflow of your AC system, the first things to check are your air filters. If your air filters are heavily clogged, they will reduce the airflow in your home and put unnecessary strain on your entire system. You should be replacing your air filters every 1 – 3 months depending on use. Weak airflow can also be caused by a damaged blower or some other problem that most homeowners can't detect or rectify themselves. If you replace your air filter and continue having an airflow problem, you should call James A. Wheat & Sons right away to inspect your system, which can help prevent more costly repairs down the road.
Noisy operation. Well-maintained and properly functioning air conditioners are meant to run quietly and efficiently, and noisy operation is a good indicator that something isn't right. If your air conditioning system is making more noise than usual, there could be problems with your fan belt, which can compromise your system's efficiency. This is another instance when you should consult a heating and air conditioning expert to diagnose the problem and fix it professionally.
Inefficient cooling. This is one of the most easily detectable signs your air conditioner is not working properly. Your system could just be low on coolant, which is a relatively easy fix for a trained professional, but there are a number of other potential causes that aren't so simple to repair. For example, some AC systems can become rusted and corroded over time. If your AC isn't cooling efficiently, call us today to evaluate your entire system and pinpoint the cause of your system's poor performance.
If you notice any of these signs that your air conditioner is going to break down, contact the experts at James A. Wheat & Sons for help! And don't forget that the best way to prevent breakdowns in the future is to invest in preventative AC maintenance.
Call for Your Air Conditioning Repair today
If your AC is on the verge of failing, call James A. Wheat & Sons. We can perform your air conditioning repair quickly and expertly so you can enjoy a cool, comfortable home all summer long. Contact us today!
Any Service Repair
$50 off
expires 11/30/23
Purchase and Installation of Water Heater
$100 off
expires 11/30/23
Any Water Service or Main Sewer Replacement
$300 off
expires 11/30/23
Guarantee your family's comfort with an
Eagle Club Discount Membership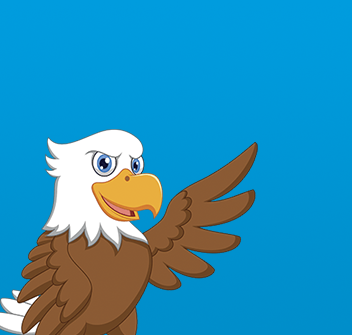 What Can We Do For You?
Contact Us Today!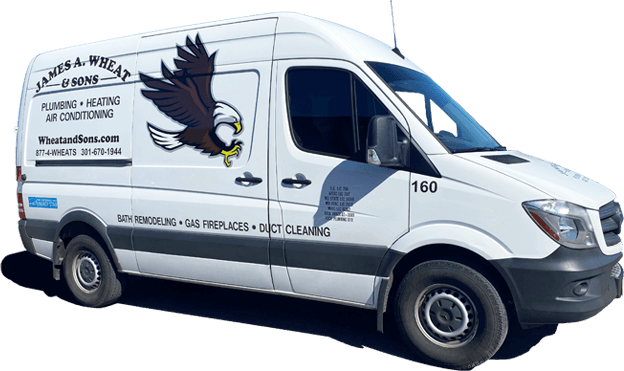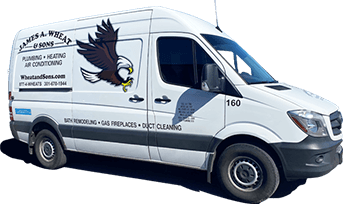 We Treat You Like Family
Let us ensure that you have the highest degree of home comfort and become part of the James A. Wheat & Sons family.
Same Day Service
Lifetime Warranties
Free Service Calls
Trained Technicians
Friends & Family Discounts
And Much More!
Learn More