Spring Plumbing Tips
Post Highlights
Spring has (almost) sprung throughout the Maryland and Washington, DC area, and if you haven't prepared your home's plumbing system for the potentially heavy rains, you could be up the creek (literally!) come the next big rainstorm. And while you're getting your outdoor plumbing and drainage systems ready for the new season, why not take some time to check all the rest of your plumbing fixtures? By adding a few additional plumbing maintenance items to your spring cleaning checklist, you can save water and reduce your utility bills in many places throughout your home – maybe even some you never thought of!
Spring Plumbing Maintenance Tips – Outside
The most important thing you can do to keep your plumbing system safe this spring is to make sure your sump pump is primed and ready for some hard work. If you haven't looked at your sump pump in a while (don't worry – you're probably not alone in that), test it out by pouring a few buckets of water into the sump pit. The pump should kick on in a couple of seconds, discharge all the water and then shut itself off automatically. If it doesn't do this, call a plumber and have your sump pump looked at right away – before it completely burns out.
On that note, if you haven't installed a battery backup for your sump pump, you should definitely consider doing so. A battery backup will allow your sump pump to keep working in the event of a power outage (which, as you may know, usually accompany heavy rainstorms).
Outside, make sure you clean out your gutters and drain spouts regularly. If you let debris build up, your gutters and drains could clog, leading to water damage, leaks and mold growth – not things you want to deal with!
Spring Plumbing Maintenance Tips – Inside
Inside, make sure you check all of your faucets for drips or leaks and have them repaired as soon as possible. While one dripping faucet may not seem like it amounts to much, that single faucet could leak as many as five gallons of water a day!
In addition, make sure all of the drains have strainers to prevent hair, soap and other debris from getting stuck and forming clogs. If you have a clogged drain, try to unclog it quickly or call a plumber to snake the line – otherwise you could end up with some truly nasty stuff in your sink.
Finish checking for leaks by inspecting your toilet. The easiest way to do this is by squeezing a few drops of food coloring into the tank part and waiting about half an hour. Then come back and look inside the toilet bowl to see if the water has changed color. If so, this means that the toilet tank has a leak (and leaky toilet tanks can mean massive water bills!). If your toilet has a leak, call a plumber right away to have it fixed before it wreaks havoc on your wallet. While you're at it, it's a good idea to check the rest of the toilet for any cracks or other damage that could worsen and become real problems over time.
Continue your spring plumbing maintenance by pouring some water into infrequently used drains. This will refill any odor traps that may have dried up over the winter and prevent bad smells from coming up through the bowels of your plumbing system (yuck!).
Spring Plumbing Maintenance Tips – Appliances
Finish off your spring plumbing maintenance by checking all of your appliances to make sure they're running as efficiently as possible. Start at the water heater:
First, make sure your water heater is set to no higher than 120 F. This will prevent scalding and reduce energy consumption.
Next, drain a few gallons of water from the water heater to flush out any sediment that could settle in the tank, reducing the efficiency (and lifespan) of the water heater.
Finally, consider replacing your water heater if it is more than 15 years old. Water heater technology has been advancing rapidly over the past decade and newer models are much more energy efficient than older ones.
When you're done with the water heater, check the dishwasher, washing machine and ice maker supply hoses for bulges or leaks. If you see any signs of wear on these hoses, have them replaced as soon as possible before they start to leak.
By following all of these spring plumbing tips, you'll be able to fully enjoy the season without worrying about its effects on your home's plumbing system. For more spring plumbing tips, or to schedule a plumbing system inspection or service, call James A. Wheat & Sons today!
Any Service Repair
$50 off
expires 12/31/23
Purchase and Installation of Water Heater
$100 off
expires 12/31/23
Any Water Service or Main Sewer Replacement
$300 off
expires 12/31/23
Guarantee your family's comfort with an
Eagle Club Discount Membership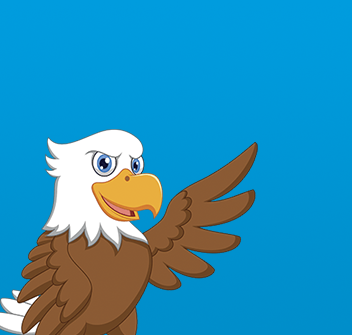 What Can We Do For You?
Contact Us Today!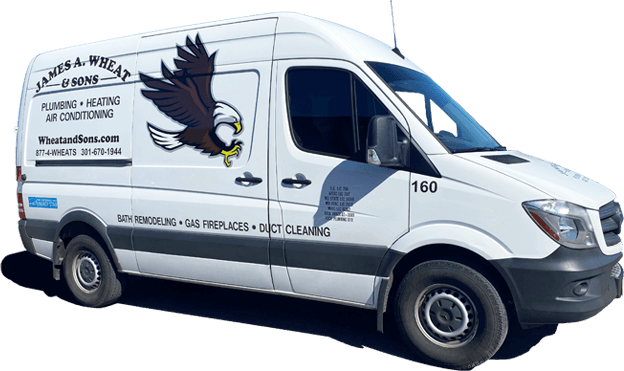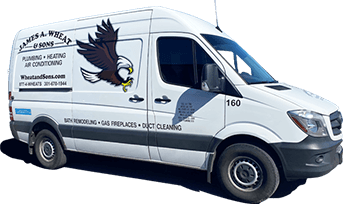 We Treat You Like Family
Let us ensure that you have the highest degree of home comfort and become part of the James A. Wheat & Sons family.
Same Day Service
Lifetime Warranties
Free Service Calls
Trained Technicians
Friends & Family Discounts
And Much More!
Learn More