Steps To Take Before Turning on Your Furnace
When fall is around the corner, it's time to make sure your heating system is as ready for the cold Washington, DC, weather as you are. Before switching on your heating system, you should take a few steps to ensure it's in the best condition possible.
1. Change the Filter
Change or clean the furnace filter before you switch on your furnace in the fall. A clogged filter will cause your furnace to overheat or become inefficient. While you should change the filter at least every three months, if it's been a while, now's the time to do it.
This will also improve your indoor air quality because your new filter will trap more pollutants than an old, dirty one.
2. Test the Thermostat
Test your thermostat to make sure it's communicating with your heating system. Turn the temperature up high enough to make the heat kick on. If it seems like it's not communicating with your furnace, put in fresh batteries. If that doesn't help, consider replacing the thermostat.
When you're ready to turn the heat on full-time, switch to the program for heating or adjust the temperatures to account for a cooler time of year.
3. Seal Your Home's Envelope
Check your doors and windows to ensure they have a tight seal. If you have gaps around your doors or windows, your heated air will escape, and with it, your hard-earned money. These gaps also allow cold air into your home, so your furnace will have to work harder.
4. Schedule Your Heating System Tune-Up
Fall is the time to schedule a tune-up and maintenance inspection for your furnace. At this appointment, an HVAC technician will thoroughly inspect your system for any signs of wear and tear. They'll also clean the system and make any adjustments that will help it run more reliably and efficiently.
If problems seem to be brewing, your technician will advise you about the best repair options to take before the system completely breaks down.
5. Test Your CO Detector
Finally, make sure your CO detector is in good working order. Change the battery if you haven't in a while, and be certain to test the detector to ensure it's running. Remember, your furnace can leak carbon monoxide, which puts your family at risk for deadly poisoning, so this is a safety measure you don't want to overlook.
Schedule Furnace Maintenance in the DC Metro Area With James A. Wheat & Sons
If you need help prepping your home and furnace for the heating season, contact James A. Wheat & Sons to schedule your annual maintenance check. If your furnace isn't working properly, we also offer furnace repair.
For more information about preparing your furnace in DC, Maryland, or Virginia, contact our team at 301-241-9636.
Any Service Repair
$50 off
expires 11/30/23
Purchase and Installation of Water Heater
$100 off
expires 11/30/23
Any Water Service or Main Sewer Replacement
$300 off
expires 11/30/23
Guarantee your family's comfort with an
Eagle Club Discount Membership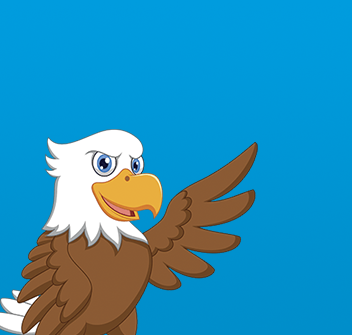 What Can We Do For You?
Contact Us Today!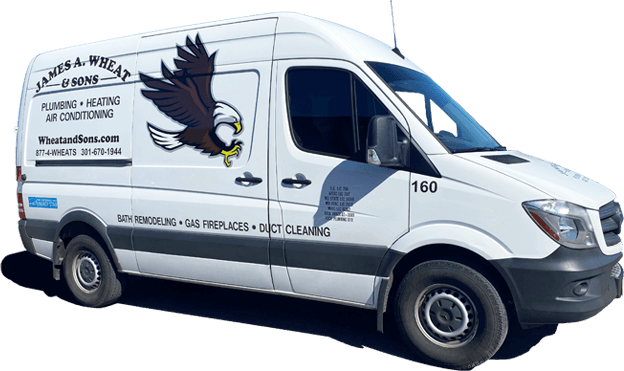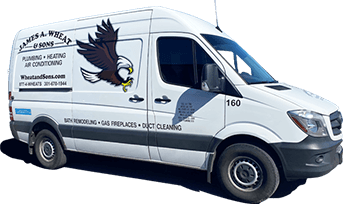 We Treat You Like Family
Let us ensure that you have the highest degree of home comfort and become part of the James A. Wheat & Sons family.
Same Day Service
Lifetime Warranties
Free Service Calls
Trained Technicians
Friends & Family Discounts
And Much More!
Learn More