Sump Pump Tips For Spring
With spring just around the corner, it's time to spend time outside and enjoy the nice change of weather. Of course, with spring comes those famous April showers! If you haven't fully prepped your home's plumbing system and sump pump for the potential rainfall, now is the time—or you may face some costly utility bills. With our spring plumbing tips, you can save water, money, and your home from damage. If you would like professional maintenance, give the plumbing experts at James A. Wheat & Sons a call at 301-670-1945 today!
If you live in the Maryland & DC area and are looking for trusted plumbing services, contact James A. Wheat & Sons for maintenance, installation, repair, and much more.
Benefits of a sump pump
When winter finally thaws and the first flowers of spring begin to bloom, your basement is at serious risk. Because the ground is often saturated with water after a harsh winter, water can find its way into your basement. Don't wait—protect your home with a sump pump!
The benefits of a sump pump include:
The prevention of flooding damage. When rainfall has the potential for large-scale flooding, a sump pump gives your basement the ultimate line of defense.
A lessened threat of mold and mildew. Perpetual dampness in a basement can attract mold and mildew. A sump pump will keep your basement nice and dry.
A lessened risk of fire. Did you know flooding is one of the key causes to electrical fires in homes? Because water in undesired places can short-circuit the appliances in your basement, a sump pump could be your ultimate hero by keeping water away from your equipment.
These sump pump advantages could save your home from critical damage!
The importance of sump pump maintenance
Once you have a sump pump, it's time to figure out your maintenance plan. Perhaps you already get an annual plumbing inspection (if you don't, now is the perfect time to start). It would be wise to get your sump pump serviced as a part of this routine maintenance. Because sump pumps are mechanical, they need to be checked from time to time. Without a check-up, your sump pump could:
Wear out
Dry out
Overheat
Lose lubrication
Blow a circuit
So how can you avoid all of these potential issues? Aside from professional maintenance, there are a few things you can do to keep your sump pump on the right track, including:
Checking to make sure debris aren't clogging the pump area. Even bigger objects can find their way into your sump pump, so check the vent hole, valves, and all other areas of your sump pump for unwanted substances.
Testing out your sump pump after extended time without use. You can do this by pouring water into the sump pit. If it doesn't start working immediately, you may have a problem.
Making sure the battery is charged. Even though your sump pump likely has a back-up battery in case of emergency, it's important to make sure it's always working.
After you do a little detective work on your sump pump, it may be wise to have a professional come look at it to ensure that there are no other concerning problems.
Call James A. Wheat & Sons for sump pump maintenance this spring
Don't wait for an April typhoon to swing through the Maryland and DC area—get trusted plumbing services for your sump pump and plumbing system before it's too late. The skilled technicians at James A. Wheat & Sons will uphold the hard work and family values the company is known for. Treat your sump pump to maintenance and enjoy a comfortable and safe spring.
If you are ready to get sump pump maintenance, plumbing inspections, and a variety of other HVAC services for your Maryland or DC home just in time for spring, contact James A. Wheat & Sons today!
Any Service Repair
$50 off
expires 12/31/23
Purchase and Installation of Water Heater
$100 off
expires 12/31/23
Any Water Service or Main Sewer Replacement
$300 off
expires 12/31/23
Guarantee your family's comfort with an
Eagle Club Discount Membership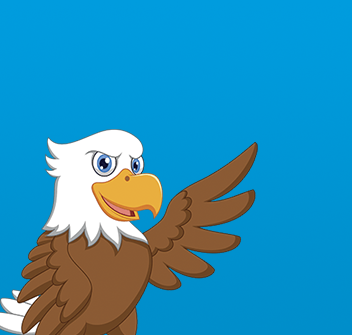 What Can We Do For You?
Contact Us Today!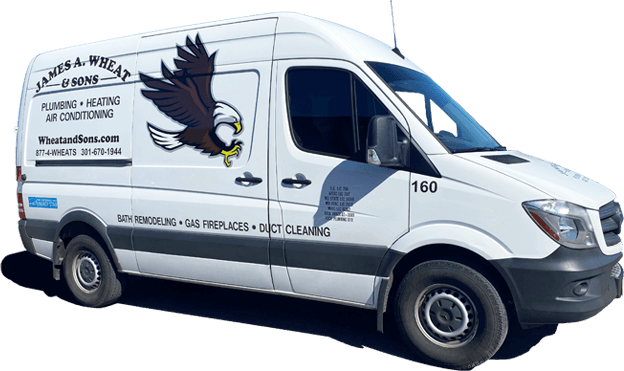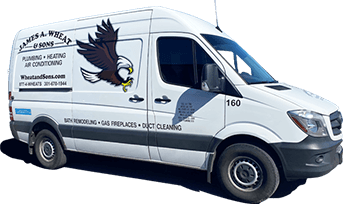 We Treat You Like Family
Let us ensure that you have the highest degree of home comfort and become part of the James A. Wheat & Sons family.
Same Day Service
Lifetime Warranties
Free Service Calls
Trained Technicians
Friends & Family Discounts
And Much More!
Learn More