What's the Best Heating System for Maryland Homes?
When it comes to choosing the best heating system for your home, how do you know what system to pick? Furnaces, boilers, and geothermal heat pumps all are great options for heating your home, each coming with its own set of benefits. If you call James A. Wheat & Sons, we can help you explore your options and determine which heating system is the best choice for your home and budget.
Benefits of Geothermal Heating Systems
Geothermal heating systems are:
Cost-effective– Although geothermal heat pumps require a larger upfront investment compared to traditional HVAC systems, most geothermal heat pumps will pay for themselves within 5-6 years through energy cost savings alone. Since geothermal heat pumps pull heat directly from the ground, you'll never have to deal with fluctuating fuel prices again.
Long-lasting– Most geothermal heat pump systems are designed to last about 25 years—check your system's warranty for more details.
Highly efficient– Geothermal heat pumps are the most efficient residential heating and cooling systems available, with heating efficiencies 50-70 percent higher than conventional systems in the winter and cooling efficiencies 20-40 percent higher in the summer.
Environmentally friendly– Because geothermal heat pumps move heat from the earth to your home and vice versa, they require no fossil fuel to operate—just a little electricity to power the pump! This means no harmful emissions escaping into the air and no consumption of foreign oil and other resources.
For more information on geothermal heat pump installation or repair or to schedule a service, give us a call at 301-670-1945.
Benefits of Furnaces
The two most popular kinds of furnaces are oil furnaces and gas furnaces. Both are capable of heating your home efficiently and each come with a set of benefits and drawbacks.
Gas Furnaces
More efficient than oil furnaces
Cheaper fuel costs than oil furnaces
Don't have to purchase oil annually as you do with oil furnaces
Oil Furnaces
Typically less expensive to install than a gas furnace
Don't require a gas line to run into your home like a gas furnace requires
To schedule furnace repair, installation, or maintenance, contact James A. Wheat & Sons online!
Benefits of Boilers
The perks to owning a boiler are:
They're clean – These systems don't produce dust particles and other allergens. Because the heat in boilers comes out from the radiator into air, no new air is entering the space. In forced air systems, the new air is what often causes dust and allergens to infect the air.
They produce comfortable air – Boilers product comfortable, high quality heat because this heat doesn't have to be forced through ductwork and out of a vent. Radiator heat has a different, fresher feel than forced air systems and it also disperses more evenly.
They come with special features – Some special features included in boilers are user-friendly programming and zoning capabilities. Programmable thermostats also allow you to schedule when you want the heat to turn on and off.
They're quiet – Unlike other heating systems that make noise as air circulates from vents, a boiler's noise is confined inside it, making these systems virtually silent.
If you're interested in boiler repair or boiler replacement, give us a call at 301-670-1945 and schedule your service!
Schedule Heating Services with James A. Wheat & Sons
Whether you decide to have a geothermal heat pump, boiler, or furnace installed in your Maryland home, our team is well equipped to handle it. At James A. Wheat & Sons, we offer repair, maintenance, installation, and replacement services for all of the listed units. If you're looking for a top HVAC company in the Gaithersburg area, give us a call.
To schedule a heating service, contact us online or call us now at 301-670-1945!
Any Service Repair
$50 off
expires 12/31/23
Purchase and Installation of Water Heater
$100 off
expires 12/31/23
Any Water Service or Main Sewer Replacement
$300 off
expires 12/31/23
Guarantee your family's comfort with an
Eagle Club Discount Membership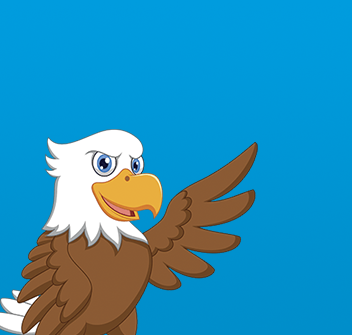 What Can We Do For You?
Contact Us Today!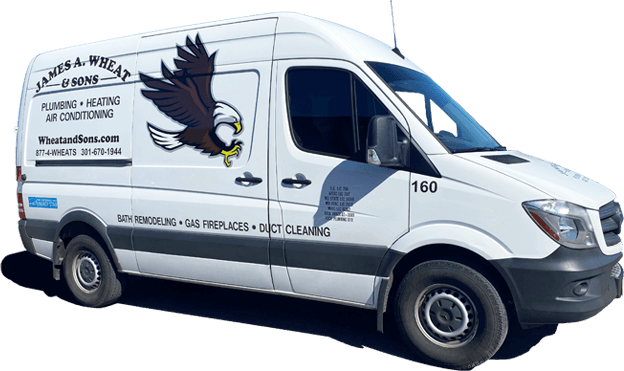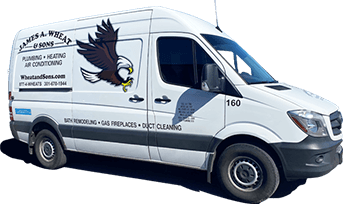 We Treat You Like Family
Let us ensure that you have the highest degree of home comfort and become part of the James A. Wheat & Sons family.
Same Day Service
Lifetime Warranties
Free Service Calls
Trained Technicians
Friends & Family Discounts
And Much More!
Learn More