Why Do I Have Dirty Air Ducts?
Are you looking for duct cleaning services? On our duct cleaning page we discussed the fact that duct systems that are properly sealed and filtered may never need to be cleaned. So why do you have dirty air ducts? Why are you experiencing excessive dust, moldy registers, and aggravated allergies or asthma issues?
Diagnosing Your Dirty Air Ducts
Leaking Ductwork – EPA and ENERGY STAR have found that every duct system leaks air. Which means your system is blowing and sucking air behind your walls, in your attic, crawl space, or basement—even the cleanest of homes can't control the amount of dust and pollutants entering the duct system in these locations. Leaking ducts pull in dust and debris from behind walls, ceilings, and crawl spaces and distribute that polluted air into your home. It is likely that this is the biggest factor in dirty air ducts and an unhealthy environment.
Air Infiltration – Excessive air infiltration into a home is another problem that can cause unhealthy conditions. All homes "breathe" air in and out. The problem with most homes is that 75 percent of that air enters through the attic, crawl space, or basement where dust and debris is picked up and carried into the home—and unfortunately, you can't control what the infiltrating air in these areas are bringing into your home.
If the duct system is leaking (which it is), the unfiltered and polluted air is then sucked into the duct system and distributed evenly throughout your home. Even homes with great filter systems can't overcome leaking ducts and high infiltration, and if your home is bringing in too many allergens from outside air, your air cleaner won't be able to keep up.
How do we know if this is the case for your home?
A whole-home analysis!  A whole-home analysis is a home energy assessment that will help determine what is causing your dirty air ducts. It also allows us to determine the cause behind the symptoms you may be experiencing such as dust, dirt, aggravated allergies and asthma, etc.
Our home energy assessment follows a proven process that can pinpoint the air leaks in your home, and the best part is that it is only $100. Our tester comes to your home to perform a whole-home evaluation, and there is no obligation to purchase or fix anything found with the analysis. However, if you do, we will apply the $100 toward any repairs performed. If you decide to simply have your dirty air ducts cleaned, we will apply $35 of the analysis towards the duct cleaning. That's why a home energy assessment may be one of the healthiest choices you have ever made.
If you're interested in scheduling a home energy assessment in Gaithersburg and the surrounding Maryland areas, contact James A. Wheat & Sons today!
Any Service Repair
$50 off
expires 12/31/23
Purchase and Installation of Water Heater
$100 off
expires 12/31/23
Any Water Service or Main Sewer Replacement
$300 off
expires 12/31/23
Guarantee your family's comfort with an
Eagle Club Discount Membership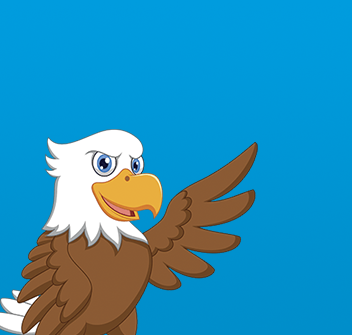 What Can We Do For You?
Contact Us Today!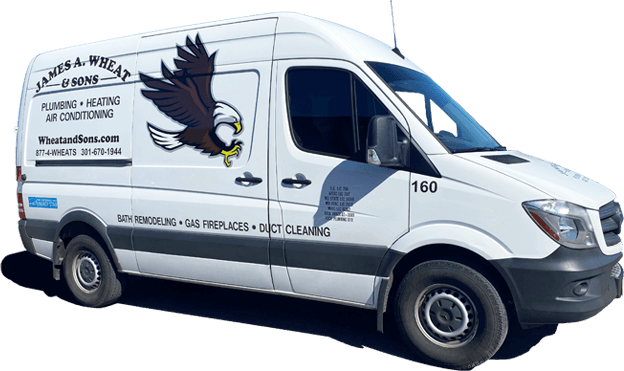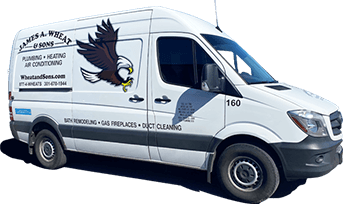 We Treat You Like Family
Let us ensure that you have the highest degree of home comfort and become part of the James A. Wheat & Sons family.
Same Day Service
Lifetime Warranties
Free Service Calls
Trained Technicians
Friends & Family Discounts
And Much More!
Learn More