Air Conditioners in MD & DC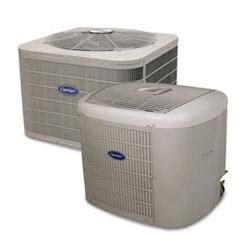 Providing AC Installation in Washington, DC & Maryland
Is your air conditioner ready to keep you cool next time the temperatures start to rise? It may seem like your old air conditioner is enough to keep your home cool during the summer, but the fact is modern AC units can be up to 30% more efficient than systems that are just 10 years old!
Upgrading your air conditioner can save you money, keep you more comfortable, and let you live a greener, more energy-efficient lifestyle. Not to mention, you will be able to avoid all of those costly repairs that come with having an outdated unit.
At James A. Wheat & Sons, we have been providing repair, installation, and replacement services for air conditioners throughout Gaithersburg and the surrounding areas since 1978. We've stayed on top of industry changes and improvements, and we've made it our mission to provide outstanding support to each and every customer. We are an authorized dealer of Carrier air conditioning equipment, but we can provide services to any make and model. Our award-winning Gaithersburg air conditioning contractors have seen it all—and we come prepared to handle any AC problems you may have!
To schedule air conditioner installation in Washington, DC or Maryland, contact us today by calling 301-670-1945!
Have an Emergency?
We Can Help!
What to Know Before Installing a New Air Conditioner
Before you install an air conditioner in Gaithersburg or Washington, DC, there are a few important things you should take into account.
Size of AC Unit
The size of your air conditioner is extremely important. Installing the wrong size could be detrimental to your home's indoor air quality and could cause your system to run inefficiently. The size you should choose is based on a number of factors, including:
The size of your home
The number of windows
How much shade your home receives
The amount of insulation installed
How much air leaks out of your house
Heat generated by your home's occupants & appliances
The size of your air conditioner is the single most important factor in determining how efficient your home's cooling will be. Too large and the unit will cost more to purchase and will cycle on and off more frequently, providing inefficient cooling and causing your compressor and parts to wear out more quickly. In addition, an over-sized air conditioner will not provide adequate moisture control. Too small and the AC will have to run constantly to keep up with the demands you place on it—that's not good either!
Need assistance in deciding on the best unit for your home? You're in luck! The expert HVAC technicians and installers at James A. Wheat & Sons can look at your home and tell you exactly the size air conditioner you need to be as comfortable as possible.
Call us today at 301-670-1945 to schedule air conditioner installation in Washington, DC or Maryland!
Efficiency of Your AC System
In general, higher efficiency air conditioners have larger upfront costs. However, the higher initial cost is usually repaid several times over during the unit's life span. In addition, your utility company may encourage the purchase of a new high-efficiency air conditioner by offering special rebates to offset the cost further. If you think you will use it often, or if your electricity rates are high, buying a more expensive, high-efficiency air conditioner is a good investment that will pay off in the future.
Schedule AC Installation in DC or MD Today!
Ready to replace your existing air conditioner and install a more energy-efficient air conditioner? If you are located in Montgomery County, Maryland, Washington, DC, or a nearby area, contact us today to learn more about our collection of air conditioning systems that will save you energy and money.
Keep your family cool all season long—call James A. Wheat & Sons now at 301-670-1945 to schedule air conditioner installation in Washington, DC or Maryland!
Any Service Repair
$50 off
expires 12/31/23
Purchase and Installation of Water Heater
$100 off
expires 12/31/23
Any Water Service or Main Sewer Replacement
$300 off
expires 12/31/23
Guarantee your family's comfort with an
Eagle Club Discount Membership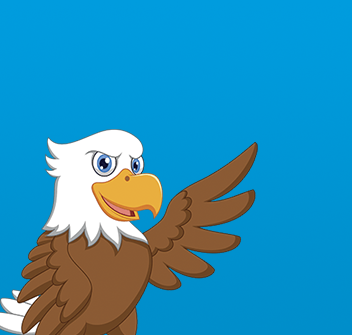 What Can We Do For You?
Contact Us Today!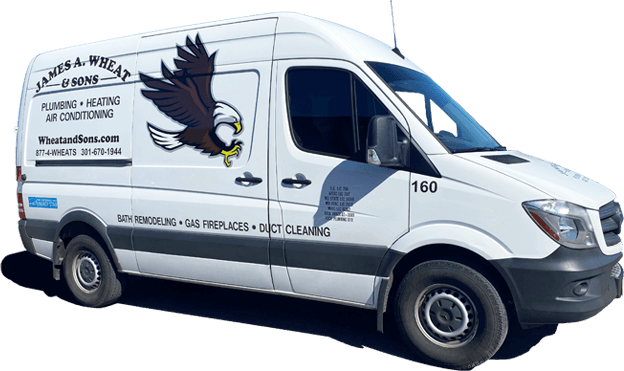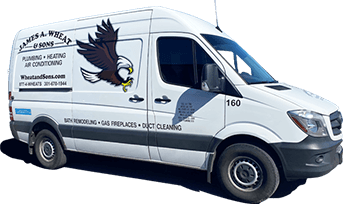 We Treat You Like Family
Let us ensure that you have the highest degree of home comfort and become part of the James A. Wheat & Sons family.
Same Day Service
Lifetime Warranties
Free Service Calls
Trained Technicians
Friends & Family Discounts
And Much More!
Learn More