Carrier heating & air conditioning equipment
With over 100 years of experience in the heating and air conditioning industry, Carrier has built their entire reputation around making products that excel in efficiency and comfort. Every Carrier heating and air conditioning product goes through rigorous testing that far exceeds the industry standards, ensuring that your new heating and air conditioning equipment will provide years of reliable heating and cooling with minimal maintenance. At James A. Wheat & Sons, we provide installation, repair and maintenance for all Carrier heating and air conditioning equipment, so if you need service, call us today!
Carrier gas furnaces
Featuring innovative technology and boasting some of the highest efficiency ratings in the industry, Carrier gas furnaces are the preferred furnaces for thousands of families throughout the Maryland and Washington, DC area. And with many models delivering an impressive 90% efficiency or more (some as high as 95.5%!), it's easy to see why! Almost all Carrier gas furnaces also come with the trademarked QuieTech noise reduction system and the pilot-free PerfectLight ignition system, making them some of the quietest and most efficient gas furnaces on the market.
Carrier gas furnaces come with a 10-year parts limited warranty upon registration.
Have an Emergency?
We Can Help!
Carrier air conditioners
Ranging in efficiency levels from 15 – 20 SEER, Carrier air conditioners are designed to suit every need, whether you're looking for the small but powerful Preferred Compact or the top-of-the-line Evolution system air conditioner. The efficiency of Carrier air conditioners is unmatched, and all rely on the environmentally friendly Puron refrigerant to provide quiet cooling with a small carbon footprint.
All Carrier air conditioners come with a 10-year parts limited warranty.
Carrier heat pumps
Whisper quiet and designed to provide you with the maximum comfort, Carrier heat pumps will provide your family with years of comfort in any season. And with efficiency ratings ranging from 15.5 SEER to 19 SEER, they'll save you money on your heating and cooling bills too! Carrier heat pumps come with a 10-year parts limited warranty.
Carrier indoor air quality products
If you are concerned about the air quality in your home (and maybe you should be – the EPA estimates that indoor air quality in some homes can be up to 100 times worse than outdoor air quality!), Carrier has everything you need. From air cleaners and air purifiers to carbon monoxide alarms, humidifiers and even UV lamp systems, Carrier has your indoor air quality needs covered from all sides.
If you want Carrier heating and air conditioning in your home, or if you need maintenance or repairs on any brand of HVAC equipment, call James A. Wheat & Sons today!
Any Service Repair
$50 off
expires 11/30/23
Purchase and Installation of Water Heater
$100 off
expires 11/30/23
Any Water Service or Main Sewer Replacement
$300 off
expires 11/30/23
Guarantee your family's comfort with an
Eagle Club Discount Membership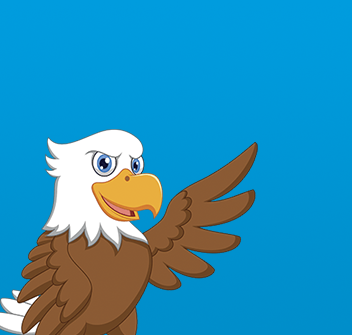 What Can We Do For You?
Contact Us Today!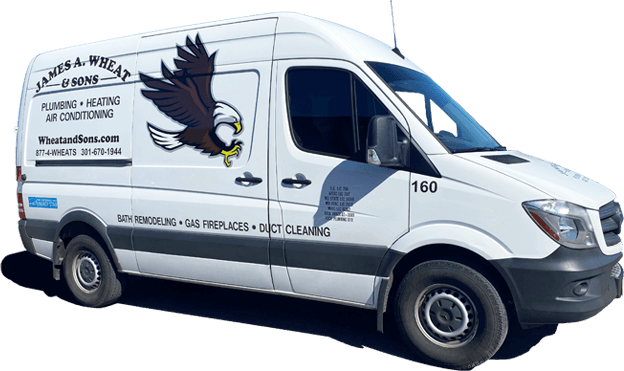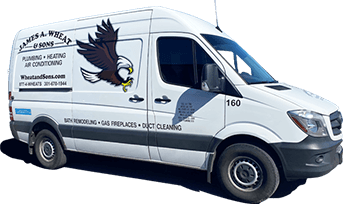 We Treat You Like Family
Let us ensure that you have the highest degree of home comfort and become part of the James A. Wheat & Sons family.
Same Day Service
Lifetime Warranties
Free Service Calls
Trained Technicians
Friends & Family Discounts
And Much More!
Learn More