Carrier heating & air conditioning equipment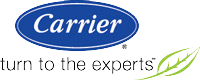 With both air conditioners and heat pumps that have been rated the Consumer's Digest Best Buy, Carrier produces heating and air conditioning equipment used by thousands homeowners all around Maryland and Washington, DC. All Carrier air conditioners, furnaces, and heat pumps meet or exceed the federal government's minimum efficiency standards for heating and air conditioning equipment and use the environmentally friendly Puron refrigerant to keep your home comfortable and the environment clean and safe. Best of all, all Carrier equipment comes with a 10 year parts-limited warranty!
If you need service for your Carrier equipment, call the experts at James A. Wheat & Sons at 301-241-9636 or fill out the form on this page!
Carrier air conditioners
With efficiency ratings of at least 15 (and up to an impressive 21!) SEER, Carrier air conditioners are designed to cool your home for less. Carrier air conditioners range in cooling capacities from one and a half to five tons, and use the environmentally friendly Puron refrigerant to provide cooling for any sized home.
Learn more about air conditioning services »
Have an Emergency?
We Can Help!
Carrier furnaces
When you need furnace replacement and you want to update your heating system with a new, high efficiency furnace, look to the experts at Carrier! With oil furnaces that range from 80.5% to 86.6% AFUE and gas furnaces from 80% to an unbelievable 96.6% AFUE, it's easy to find an oil or gas furnace to meet your needs! For even more efficiency, most Carrier furnaces come with multi-speed or variable speed blowers and enhanced humidity controls that let you get the most comfort out of your heating system.
Learn more about furnace services »
Carrier heat pumps
If you're ready to ditch your central AC and furnace and go with the heating and cooling system that efficiently combines both into one, you need to check out Carrier's extensive line of heat pumps! Rated between 15 – 19 SEER and 8.8 – 9.5 HSPF and utilizing Puron refrigerant, Carrier heat pumps are ranked among the most environmentally friendly heating and air conditioning products in the industry!
Learn more about heat pump services »
Carrier indoor air quality solutions
Do indoor air quality concerns have you worried about the health and safety of your family? Don't stress! Carrier has just what you need! No matter what you're looking for—an electronic air cleaner, a carbon monoxide alarm, a humidifier, a ventilator or a UV lamp system. Carrier has a huge variety of products designed to keep your home healthy and allergen free all year long. And with whole house capacity on nearly every indoor air quality device they offer, you'll never have to worry about areas going unprotected!
Schedule service for carrier products today
If you're in the market for a new air conditioner, heat pump, or furnace, or if you want to improve the indoor air quality within your home in the Montgomery County, MD or Washington, DC area, call the experts at James A. Wheat & Sons today! We can help you choose the Carrier equipment that's right for you so you can live comfortably without worrying about your HVAC system.
Contact us online or by phone at 301-241-9636 to schedule Carrier service!
Any Service Repair
$50 off
expires 11/30/23
Purchase and Installation of Water Heater
$100 off
expires 11/30/23
Any Water Service or Main Sewer Replacement
$300 off
expires 11/30/23
Guarantee your family's comfort with an
Eagle Club Discount Membership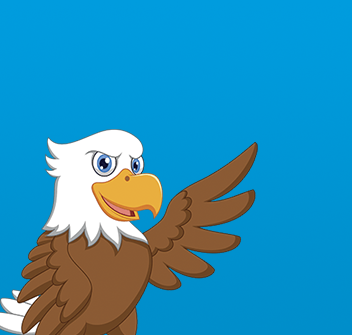 What Can We Do For You?
Contact Us Today!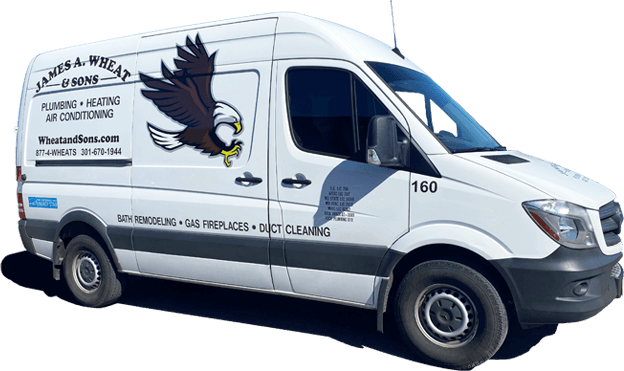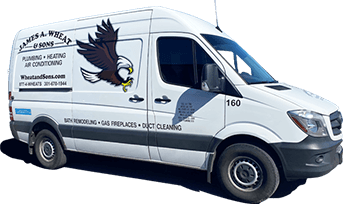 We Treat You Like Family
Let us ensure that you have the highest degree of home comfort and become part of the James A. Wheat & Sons family.
Same Day Service
Lifetime Warranties
Free Service Calls
Trained Technicians
Friends & Family Discounts
And Much More!
Learn More