Dehumidifiers in Washington, DC, Maryland & Virginia
One of the primary complaints people have in the winter is that the air is too dry. In the summer, you get the opposite—excessively humid, sticky air! Overly humid air can do more than make your home uncomfortable—mold, mildew, and dust mites thrive in warm, humid atmospheres, irritating allergy symptoms, and generally worsening your home's indoor air quality. Your air conditioner will provide some dehumidification, but the best thing to do if you have excessive humidity in your home is to call James A. Wheat & Sons to install a dehumidifier in Maryland!
If you're looking for a dehumidifier in Washington, DC, Maryland, or Virginia, contact our team today at 301-241-9636!
Benefits of Dehumidifier Installation
Humidity can come from all sorts of places—hot summer air is only one source! Common factors that influence humidity levels are:
Leaks
Showering
Clothes drying
Boiling water
Dehumidifiers can reduce humidity levels in your home, providing numerous benefits including:
Improved indoor air quality – In addition to making the air in your home feel sticky and muggy, excessive humidity creates the ideal environment for dust mites, mold, and mildew to thrive. Mold, mildew and dust mites can all exacerbate allergies and asthma symptoms. For best results, set your dehumidifier so it keeps the humidity in your home between 30% and 50%.
Improved cooling – Have you ever heard someone talk about how "it's 90 F, but that's all dry heat"? What they mean is the lack of humidity makes the air feel cooler even if it's hot outside—think Arizona heat instead of Maryland or Washington, DC, heat. Installing a dehumidifier can make your home feel cooler by pulling heat-retaining moisture out of the air.
Dehumidifier Replacement
When properly used and maintained, a reliable dehumidifier can last as long as 15 years. When it's time for dehumidifier replacement, call James A. Wheat & Sons! Our dehumidifier replacement experts can quickly and easily set you up with a dehumidifier that's even more efficient and reliable than your old one.
Have an Emergency?
We Can Help!
Why Call James A. Wheat & Sons for Dehumidifiers in DC, MD & VA?
James A. Wheat & Sons, Inc. is a family-owned and locally operated business that has been serving residential, commercial, and industrial customers in Montgomery County, Maryland and NW Washington, DC since 1978. For two generations, our HVAC company has been striving to provide plumbing, heating, and air conditioning services that exceed your expectations.
Customer service, professionally trained plumbers, HVAC technicians, and hard work are the reasons our customers continue to use our company for all of their heating, cooling, and plumbing needs. Our website will provide you with valuable information as to the type of services we provide, products we offer, and helpful tips that can save you money, including manufacturer recalls to make sure your home is safe and comfortable.
Whether you have a plumbing emergency or want to schedule a routine check-up for your HVAC system, our team of trained technicians is here to help—day or night. Customers throughout Maryland and Washington, DC have come to rely on James A. Wheat & Sons for all their plumbing, heating, and air conditioning needs because as a local, full-service plumbing and HVAC company, we can handle any and all of their problems in a time-sensitive fashion and at an affordable rate.
If you want to improve your home's comfort by installing a dehumidifier in Washington, DC, Maryland, or Virginia, call James A. Wheat & Sons at 301-241-9636 today!
Any Service Repair
$50 off
expires 11/30/23
Purchase and Installation of Water Heater
$100 off
expires 11/30/23
Any Water Service or Main Sewer Replacement
$300 off
expires 11/30/23
Guarantee your family's comfort with an
Eagle Club Discount Membership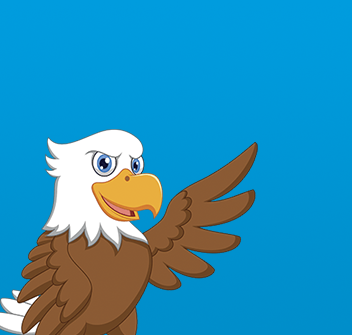 What Can We Do For You?
Contact Us Today!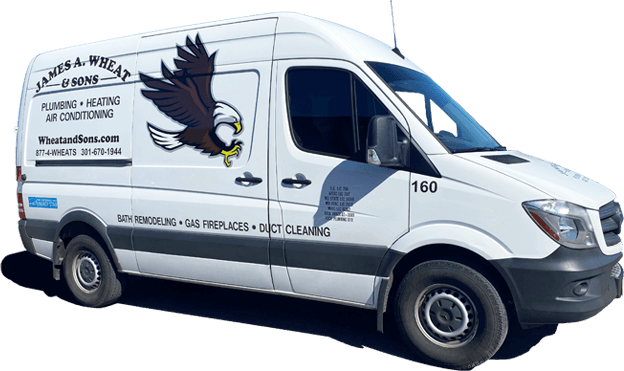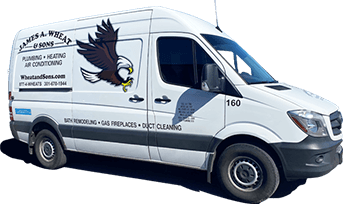 We Treat You Like Family
Let us ensure that you have the highest degree of home comfort and become part of the James A. Wheat & Sons family.
Same Day Service
Lifetime Warranties
Free Service Calls
Trained Technicians
Friends & Family Discounts
And Much More!
Learn More