Electric Furnaces in Maryland & DC
While less common in many homes than gas/oil furnaces or heat pumps, electric furnaces are a great, safe alternative to fuel burning heaters and can serve as a solid backup for geothermal heat pumps. While electric heat pumps tend to have slightly higher costs than the more common heating systems, their low install costs and compact size make them a good supplement to any heating system.
Electric Furnace Installation
Most of the time, geothermal and air source heat pumps are capable of producing enough heat for your home. However, there will come times when it's just too cold and your geothermal heat pump needs a little boost. For times like these, an electric furnace is perfect! Electric furnaces don't require a pilot light and don't produce any dangerous gases or chemicals, making them much safer than traditional furnaces. Best of all, the upfront costs for electric furnaces are quite low, and there is no complex piping, fuel storage or ductwork to install. Finally, electric furnaces have a lifespan of 20 – 30 years!
Have an Emergency?
We Can Help!
Electric Furnace Repair
If you've been happy with your electric furnace but recently it's been having problems, call James A. Wheat & Sons! Our expert electric furnace repair technicians can fix any problems you're having with your electric furnace.
There are a few things that can go wrong with your electric furnace:
The electric furnace is not producing enough heat
The electric furnace doesn't blow enough air
The electric furnace is noisy
The airflow from the electric furnace is uneven
No matter what your problem happens to be, call James A. Wheat & Sons if you need electric furnace repair!
Electric Furnace Replacement
When used properly and well maintained, electric furnaces can last as long as 20 – 30 years. However, there comes a time in every heating system's life when it gives up the ghost and no amount of electric furnace repair will solve all of the problems. For times like these, call James A. Wheat & Sons for electric furnace replacement! We can set you up with a brand new, energy efficient electric furnace for those days when your heat pump alone isn't going to cut it.
If you want to install an electric furnace in Maryland, Virginia or Washington, DC, or if you need electric heat pump repair or replacement, call James A. Wheat & Sons today!
Any Service Repair
$50 off
expires 12/31/23
Purchase and Installation of Water Heater
$100 off
expires 12/31/23
Any Water Service or Main Sewer Replacement
$300 off
expires 12/31/23
Guarantee your family's comfort with an
Eagle Club Discount Membership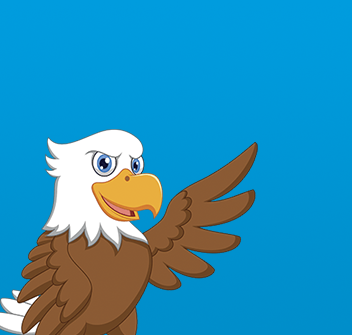 What Can We Do For You?
Contact Us Today!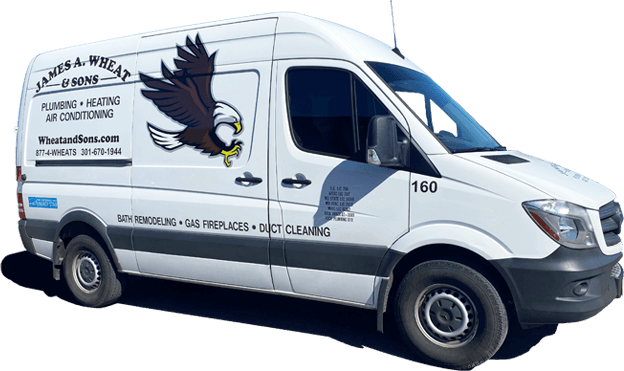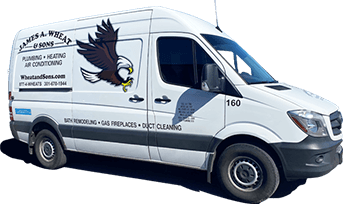 We Treat You Like Family
Let us ensure that you have the highest degree of home comfort and become part of the James A. Wheat & Sons family.
Same Day Service
Lifetime Warranties
Free Service Calls
Trained Technicians
Friends & Family Discounts
And Much More!
Learn More