Geothermal Heat Pumps in DC & MD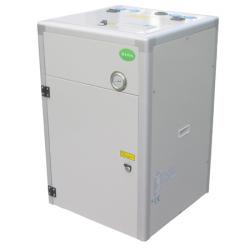 Are you interested in installing a geothermal heat pump system in your Montgomery County, MD or Washington, DC area home? At James A. Wheat & Sons, we can help you select the right system for your home and install it expertly the first time. As an authorized Carrier dealer, we recommend their geothermal heat pump systems because we believe in the reliability and integrity of their products. In addition to Carrier, we also install Climatemaster and Hydron Module geothermal heat pumps.
If you want to find a geothermal heat pump system for your MD or DC area home, call James A. Wheat & Sons today at 301-241-9636 or fill out the form to the right.
Carrier geothermal heat pumps
At James A. Wheat & Sons, we always recommend Carrier products because they are energy-efficient, reliable, and built with quality materials. They offer a variety of geothermal heat pump systems, so you are sure to find one that is ideally suited to your needs and budget.
If you want to learn more about the Carrier geothermal heat pump systems we offer, contact us today!
Have an Emergency?
We Can Help!
Why go geothermal?
There are many reasons to choose a geothermal heat pump system. Geothermal heat pumps are:
Cost-effective – although geothermal heat pumps can have a larger upfront investment compared to traditional HVAC systems, most geothermal heat pumps will pay for themselves within 5 – 6 years through energy cost savings alone! And since geothermal heat pumps pull heat directly from the ground, you'll never have to deal with fluctuating fuel prices again.
Long-lasting – most geothermal heat pump systems can last as long as 50 years—check your system's warranty for more details.
Highly efficient – geothermal heat pumps are the most efficient residential heating and cooling systems available, with heating efficiencies 50 – 70 percent higher than conventional systems in the winter and cooling efficiencies 20 – 40 percent higher in the summer.
Environmentally friendly – since geothermal heat pumps move heat from the earth to your home and vice versa, they require no fossil fuel to operate—just a little electricity to power the pump! This means no harmful emissions escaping into the air and no consumption of foreign oil and other resources. Energy savings are so great that the approximately 1,000,000 geothermal heat pumps currently in use in the United States are saving about 8 billion kWh of electricity and 40 trillion BTUs of fossil fuels—that is the equivalent of taking nearly 1.3 million cars off the road!
And more! – including no visible outdoor equipment, low operating costs, lower maintenance costs, improved home comfort, etc.
Schedule a geothermal heat pump consultation today
If you want to learn more about the geothermal heat pump systems we offer or you'd like to schedule an initial consultation for your installation in Montgomery County, MD or Washington, DC, contact James A. Wheat & Sons today. Our highly trained and skilled technicians can help you size and install your geothermal heat pump so you can enjoy years of efficient comfort.
Contact us online or give us a call today at 301-241-9636 to schedule your appointment for a geothermal heat pump installation!
Any Service Repair
$50 off
expires 11/30/23
Purchase and Installation of Water Heater
$100 off
expires 11/30/23
Any Water Service or Main Sewer Replacement
$300 off
expires 11/30/23
Guarantee your family's comfort with an
Eagle Club Discount Membership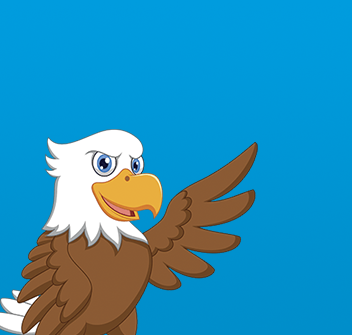 What Can We Do For You?
Contact Us Today!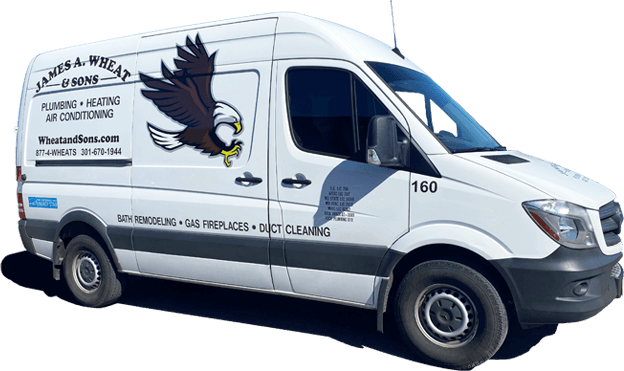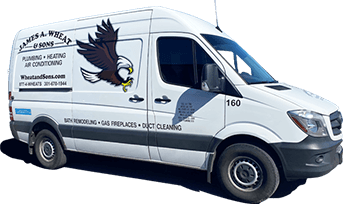 We Treat You Like Family
Let us ensure that you have the highest degree of home comfort and become part of the James A. Wheat & Sons family.
Same Day Service
Lifetime Warranties
Free Service Calls
Trained Technicians
Friends & Family Discounts
And Much More!
Learn More