InSinkErator® Garbage Disposals
We Install High-Quality Garbage Disposals in DC & MD
If you already have a garbage disposal installed in your kitchen, you know how convenient it is to not have to scrape every plate into the trashcan—or worse, dig food waste out of the sink drain! If you don't have one, you are missing out. Garbage disposals allow for easy clean-up and makes cooking less of a hassle.
If you need garbage disposal replacement or first-time garbage disposal installation in Maryland or Washington, DC, contact James A. Wheat & Sons—we can install a world famous InSinkErator® garbage disposal in your home and cut your dish washing time in half!
Have an Emergency?
We Can Help!
Why Choose an InSinkErator® Disposal?
InSinkErator® garbage disposals are the best-selling garbage disposals in the world—and with good reason. Not only are they the easiest disposals to install, but they also offer a huge variety of exclusive features, including a:
Dura-Drive Induction Motor
The powerful, heavy-duty Dura-Drive Induction motors are manufactured to exacting specifications to ensure high performance and long life.
Quick-Lock Sink Mount
Exclusive to InSinkErator®, the quick-lock sink mount allows for twist-on/twist-off installation that makes your garbage disposal installation, replacement, or repair quick and easy every time.
Types of Garbage Disposals We Install
No matter your budget or your performance requirements, there is an InSinkErator® to meet your needs. Some of the models we install, include:
InSinkErator® Badger Garbage Disposal
When affordability is a concern, you can't go wrong with the Badger line from InSinkErator®! With a Badger garbage disposal, even things like chicken bones, fruit rinds, and coffee grounds are not a problem—they are all virtually liquefied to safely flow into your sewage system.
InSinkErator® Evolution Garbage Disposal
If you are looking for a garbage disposal with additional features and quiet operation, the Evolution series is right for you. Named one of the quietest garbage disposals in the world, the Evolution series of garbage disposal includes a wide variety of models with a number of different features. Some features include:
Evolution septic assist. This features Bio-Charge, which automatically injects microorganisms to help break down food waste before it hits your septic system.
Evolution cover control. This is activated by a magnetic cover for added safety.
Evolution compact. This features two-stage grinding for a 30% quieter garbage disposal, perfect for small households or restricted cabinet space.
Evolution essential. This feature includes both MultiGrind to grind up everything from celery to potato peels, and SoundSeal for quiet performance.
Evolution excel. Stylish and capable, the Evolution Excel is truly the next level of food waste disposal. Three-stage grind technology allows you to grind up almost any food waste at noise levels 60% quieter than most standard disposals.
Custom Garbage Disposal Installation in DC & MD
Not only do InSinkErator® garbage disposals make cleaning up food waste a breeze, they can also add a bit of color to your kitchen. The various components of InSinkErator® garbage disposals come in a surprising variety or colors and finishes, from black and silver to white, off white and even gold! No matter what your sink looks like, there's an InSinkErator garbage disposal that will blend in perfectly.
Our expert team can install an InSinkErator® garbage disposal in your Maryland or Washington, DC home to make dish washing a breeze. If you've already had a garbage disposal in your home and you want to experience the InSinkErator® difference, or if you're in the market for your first garbage disposal and want the best one you can get, contact us today at 301-241-9636!
Any Service Repair
$50 off
expires 11/30/23
Purchase and Installation of Water Heater
$100 off
expires 11/30/23
Any Water Service or Main Sewer Replacement
$300 off
expires 11/30/23
Guarantee your family's comfort with an
Eagle Club Discount Membership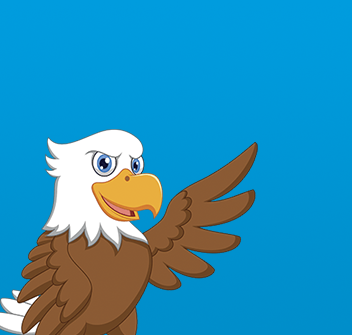 What Can We Do For You?
Contact Us Today!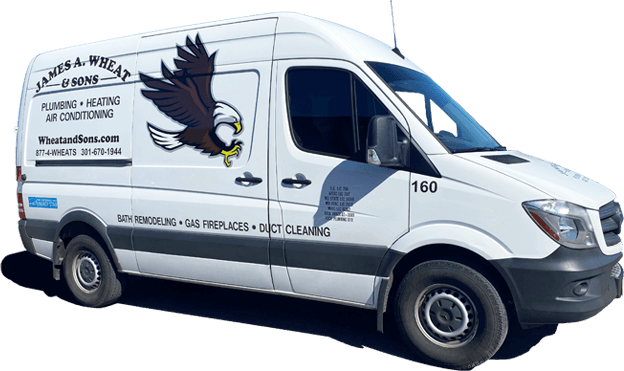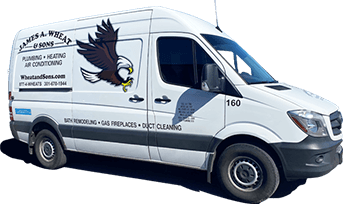 We Treat You Like Family
Let us ensure that you have the highest degree of home comfort and become part of the James A. Wheat & Sons family.
Same Day Service
Lifetime Warranties
Free Service Calls
Trained Technicians
Friends & Family Discounts
And Much More!
Learn More