Ultraviolet (UV) Lamps in Maryland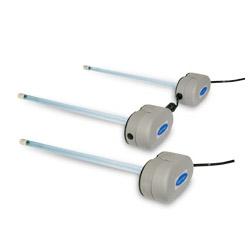 Do you have or are you worried about having a mold problem in your Montgomery County, Maryland or NW Washington, DC home? Tighter building construction to reduce drafts has inadvertently caused indoor air quality to decline. Mold can grow in any humid, moist environment in your home – including your air conditioning unit or indoor coils. Instead of hiring a contractor for costly mold treatments or potentially exposing yourself to dangerous mold-killing chemicals, consider purchasing an ultraviolet (UV) lamp.
Ultraviolet (UV) lamps are highly effective
Molds thrive in dark environments because they cannot survive the sun's rays. Ultraviolet lamps have the same effect as the sun's rays – they work by sterilizing the bacteria and mold cells in your air conditioning unit. This prevents them from reproducing and ultimately causes them to die out. This is especially useful in your air conditioning unit – without an effective ultraviolet lamp in your unit, mold spores and bacteria could spread throughout your house via your air vents.
Often, simple air filters are not enough to stop the growth of mold. Instead, filters can potentially provide them with another place to breed and grow. If you want to keep your family safe from mold and bacteria, call James A. Wheat & Sons and ask about installing an ultraviolet lamp in your air conditioning unit.
Have an Emergency?
We Can Help!
Ultraviolet (UV) lamps are safe
When kept away from humans, ultraviolet lamps are perfectly safe and will not cause any personal harm (except to the germs!). All ultraviolet lamps are installed with a glass viewing window. This window allows you to see when your bulb is about to burn out, but does not let out any of the ultraviolet radiation, meaning it will not affect you or your family.
How ultraviolet (UV) lamps work
The effectiveness of your ultraviolet lamp rests in how long bacteria are exposed to its rays. In a forced air HVAC system, air will be circulated through 40 – 75 times each day. The cumulative exposure kills indoor bacteria and mold spores very quickly.
In addition, UV rays will kill germs that breed in your air conditioner's drain pans and A-coils. By reducing the amount of bacteria here, you can greatly reduce the amount of bacteria that gets moved through your home via your air conditioning unit.
James A. Wheat & Sons carries a full line of Carrier ultraviolet lamps to help keep your air conditioning unit, and your family, safe from potentially dangerous bacteria and mold spores. If you live in Montgomery County, Maryland (MD) or NW Washington, DC and are looking for ultraviolet lamps, call James A. Wheat & Sons today!
Any Service Repair
$50 off
expires 12/31/23
Purchase and Installation of Water Heater
$100 off
expires 12/31/23
Any Water Service or Main Sewer Replacement
$300 off
expires 12/31/23
Guarantee your family's comfort with an
Eagle Club Discount Membership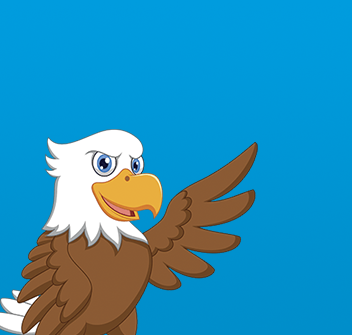 What Can We Do For You?
Contact Us Today!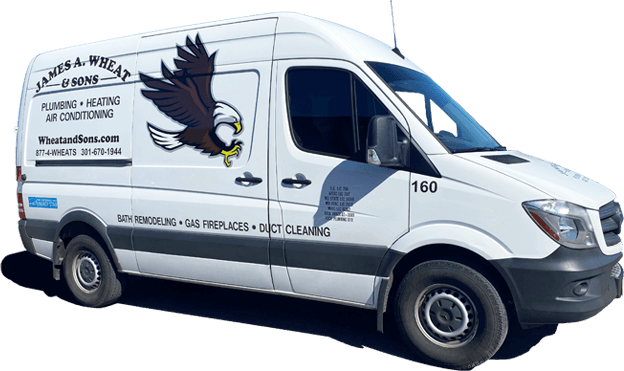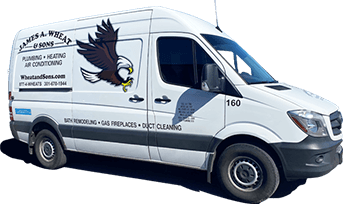 We Treat You Like Family
Let us ensure that you have the highest degree of home comfort and become part of the James A. Wheat & Sons family.
Same Day Service
Lifetime Warranties
Free Service Calls
Trained Technicians
Friends & Family Discounts
And Much More!
Learn More