Water Heaters in Maryland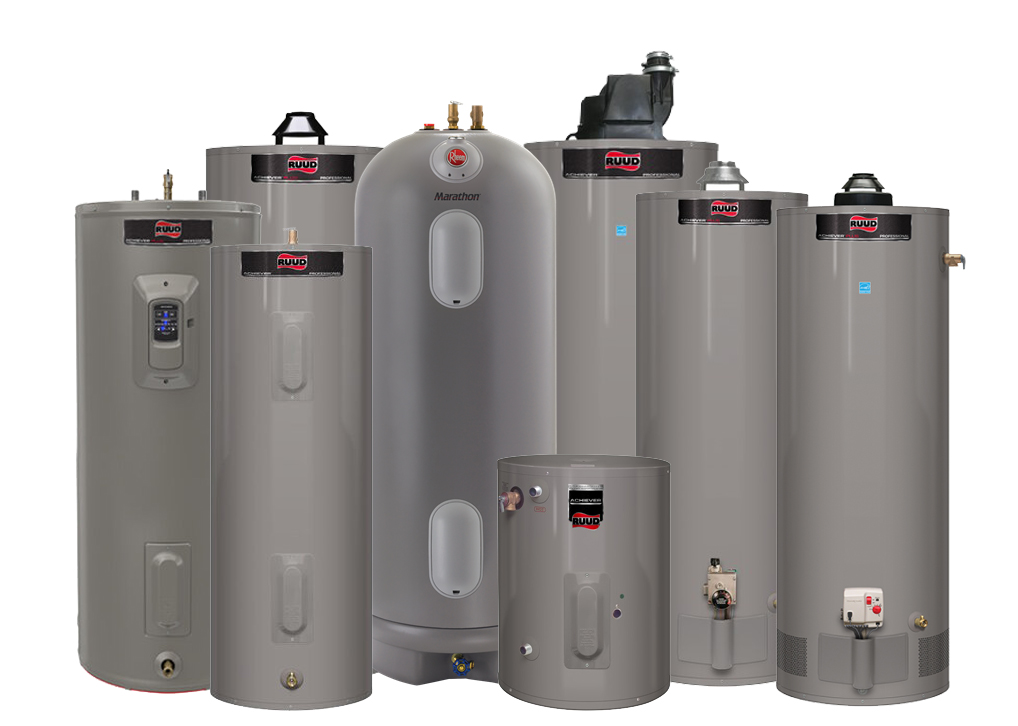 Do you need a new hot water heater in your MD or DC area home? At James A. Wheat & Sons, we can install nearly any make and model water heater available. Our highly trained and experienced plumbers have been the go-to experts for your friends and neighbors since 1978, and we can help you take control of your hot water!
If you're looking for the right hot water product for your home, give us a call at 301-670-1945 or fill out the form to the right to request more information.
Choosing a hot water heater
A new water heater is a big investment, and one that you and your family will rely on for years. There are many options to choose from, and they all have different costs and efficiency levels. That's why it's important to know the different types of hot water heaters that are available when purchasing one for your home.
Have an Emergency?
We Can Help!
Conventional hot water heaters
Conventional hot water heaters are the most popular type of water heaters, and operate by storing hot water in a tank and releasing it as needed. These often have the lowest upfront costs.
Demand (tankless) water heaters
Demand water heaters heat water directly when it passes through a heating element, which eliminates heat loss usually experienced with storage tanks. They usually have much lower operating costs than conventional water heaters.
Learn more about our tankless water heater products »
Heat pump water heaters
Heat pump water heaters operate by using electricity to move already generated heat from one place to another. This makes them highly efficient, so while they have higher initial costs than conventional water heaters, this is offset by their very low operating costs.
Indirect water heaters
Indirect water heaters operate by diverting water from your boiler to a heat exchanger and then into your faucets. Even though they require a storage tank, they are the most efficient type of water heater since the stored energy allows the furnace to turn off and on less often.
Schedule your water heater consultation today
If you live in Maryland or Washington, DC and are ready to purchase a new water heater, call James A. Wheat & Sons today. Our trained technicians can walk you through the selection process and help you choose the hot water heater that's right for you, based on fuel availability, size, energy efficiency, and costs.
Schedule your hot water heater consultation today by calling 301-670-1945 or contacting us online!
If you need hot water heater services, we offer:
Any Service Repair
$50 off
expires 12/31/23
Purchase and Installation of Water Heater
$100 off
expires 12/31/23
Any Water Service or Main Sewer Replacement
$300 off
expires 12/31/23
Guarantee your family's comfort with an
Eagle Club Discount Membership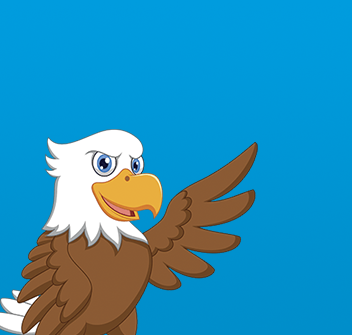 What Can We Do For You?
Contact Us Today!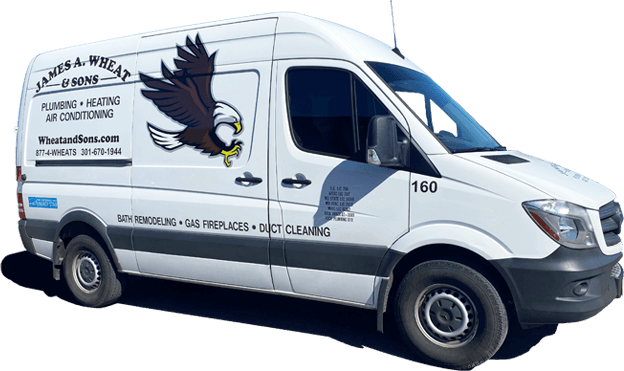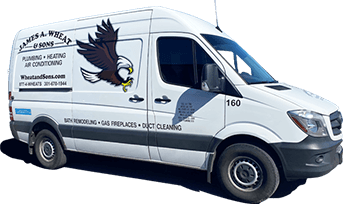 We Treat You Like Family
Let us ensure that you have the highest degree of home comfort and become part of the James A. Wheat & Sons family.
Same Day Service
Lifetime Warranties
Free Service Calls
Trained Technicians
Friends & Family Discounts
And Much More!
Learn More