How Do You Fix Frozen AC Coils?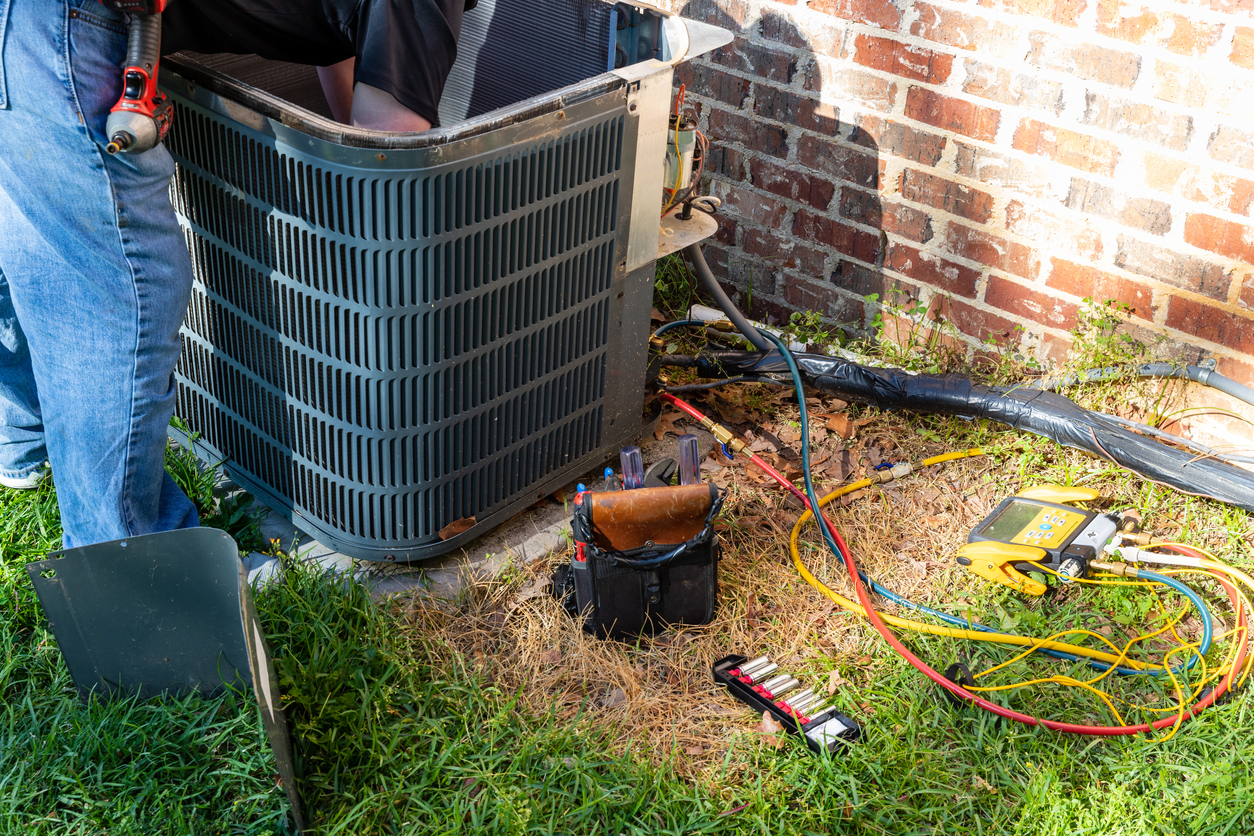 The summer heat and humidity can be quite intense in the DC area, especially if your air conditioner is blowing warm air or has stopped working. Both problems can be caused by a frozen evaporator coil, which can signify deeper problems with your air conditioning system.
By carefully thawing the AC coil, you may be able to get the system running properly again, though often, you'll need professional assistance.
Why Your Evaporator Is Freezing Up
Normally, when the evaporator starts freezing up, it's because there's a problem removing heat from the interior of your home. This could be due to a lack of airflow over the coil or a layer of dust that prevents the coil from absorbing heat.
It could also be caused by low refrigerant levels in the system or a faulty compressor. Airflow problems are the most common cause, and this can be due to a clogged air filter or blocked vents.
Signs Your AC Coil Is Frozen
The evaporator coil is often housed within the furnace, in homes that have one, or in a separate air handler, making it hard to spot when the coil is starting to freeze. Here are some of the most common signs that you have a frozen AC coil:
Frost accumulations: Ice or frost may form on refrigerant lines near the evaporator or on other components like the compressor housing outdoors.
Water leaks: Dripping water or leaks near the evaporator may show that the coils have frozen or they are thawing.
Warm air from the vents: As the AC coil starts freezing, heat won't be absorbed properly, and the air coming from the vents may seem warmer than normal.
Long run times: Normally, the AC will turn on, cool your home, then shut off once the set temperature is reached. If the system is running constantly but not cooling properly, that may be a sign the evaporator is frozen.
The AC has stopped working: Once the system can't cool properly, the compressor overheat switch or other safeties may trip, shutting the system down.
How To Fix a Frozen Evaporator Coil
If you've confirmed that your evaporator coil is frozen, the first thing you should do is check your air filter. If it's dirty or clogged, replace it with a new air filter, or clean it and reinstall it temporarily if you don't have a spare.
Then, make sure none of the supply or return vents are blocked or have obstructions in them. Once that's done, the AC coil can be thawed using these steps:
Turn the thermostat off: If the system is still running, switch the thermostat from "Cool" to "Off." If the system is a heat pump, turn it to "Defrost" mode and let it run through a defrost cycle.
Turn on the fan: Switch the fan setting on the thermostat from "Auto" to "Fan" so the fan will run constantly and blow warm air over the coils.
Thaw the coil: Wait several hours for the coil to thaw completely. If the coil is easily accessible, a hair dryer can be used to speed the process, but be careful not to bump into the coil as the fins are delicate and easily damaged.
Once the coil has thawed, turn the system back on and test it. If the air conditioner isn't working properly, it won't start at all, or the coil freezes again soon after, call a qualified HVAC contractor for in-depth troubleshooting and repairs.
Air Conditioning Repair in Maryland, Northern Virginia & Washington, DC
Still having problems with your air conditioner? Call our skilled HVAC professionals at James A. Wheat & Sons. We offer AC repair throughout Maryland, northern Virginia, and the Washington, DC, area.
We feature the latest equipment for fast diagnostics and repairs, and we provide exceptional service with NATE-certified technicians, quality work, excellent customer reviews, and a 100% satisfaction guarantee.
Call Wheat & Sons at 240-399-5051 to schedule reliable, high-quality AC repairs. We offer same-day service throughout Montgomery County and the DC area.
Any Service Repair
$50 off
expires 11/30/23
Purchase and Installation of Water Heater
$100 off
expires 11/30/23
Any Water Service or Main Sewer Replacement
$300 off
expires 11/30/23
Guarantee your family's comfort with an
Eagle Club Discount Membership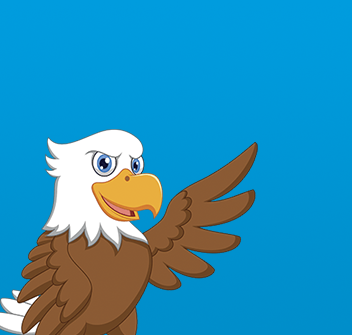 What Can We Do For You?
Contact Us Today!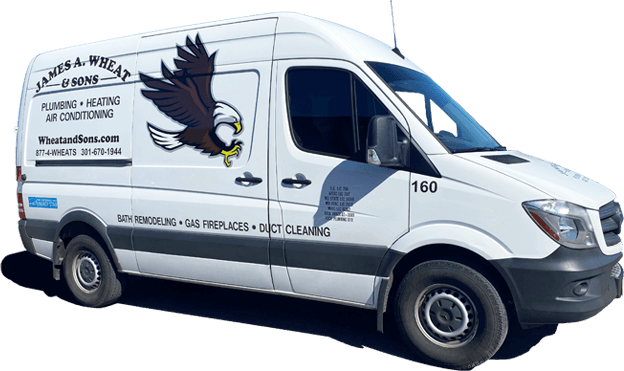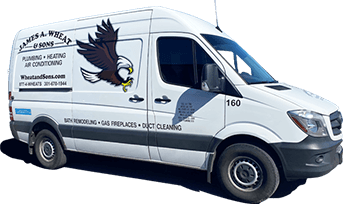 We Treat You Like Family
Let us ensure that you have the highest degree of home comfort and become part of the James A. Wheat & Sons family.
Same Day Service
Lifetime Warranties
Free Service Calls
Trained Technicians
Friends & Family Discounts
And Much More!
Learn More