Plumbing Products in DC & MD
At James A. Wheat & Sons, it's our goal to be your number one name in plumbing. That's why in addition to all of the exceptional plumbing services we offer in Montgomery County, MD, we also supply top-notch plumbing products.
Contact us today to find out what plumbing products we offer—our number is 301-241-9636!
Our Plumbing Products
We offer the following plumbing products:
Water heaters – traditional water heaters are one of the largest consumers of energy in your home. You can save money on your electricity bill every month by upgrading to a new, high-efficiency model!
Tankless water heaters – tankless water heaters can help you greatly reduce your energy costs. Contact us to learn more!
Toilets – we offer a number of different toilet products—find out how installing a new high-efficiency toilet can save you money on your water bill!
Garbage disposals – your garbage disposal is key to the health of your kitchen sink and pipes. When it's time to install a new model, contact James A. Wheat & Sons.
Water filtration systems – installing a water filtration system in your home can greatly improve your indoor water quality.
And more!
No matter what plumbing product you need, the experts at James A. Wheat & Sons can get it for you!
Have an Emergency?
We Can Help!
Schedule Your Plumbing Service today
If you're looking to install a new plumbing fixture or appliance in your home, contact James A. Wheat & Sons. Since 1978, people in Montgomery County, MD and NW DC have trusted us with all their plumbing needs—and that's a tradition we're proud to carry today. Our family-owned and operated business values exceptional workmanship and quality plumbing products, including everything from spare parts to pipe replacements. Contact us today to schedule a consultation for your next plumbing service and find the products that are right for you!
Any Service Repair
$50 off
expires 11/30/23
Purchase and Installation of Water Heater
$100 off
expires 11/30/23
Any Water Service or Main Sewer Replacement
$300 off
expires 11/30/23
Guarantee your family's comfort with an
Eagle Club Discount Membership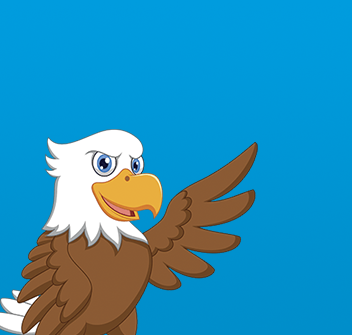 What Can We Do For You?
Contact Us Today!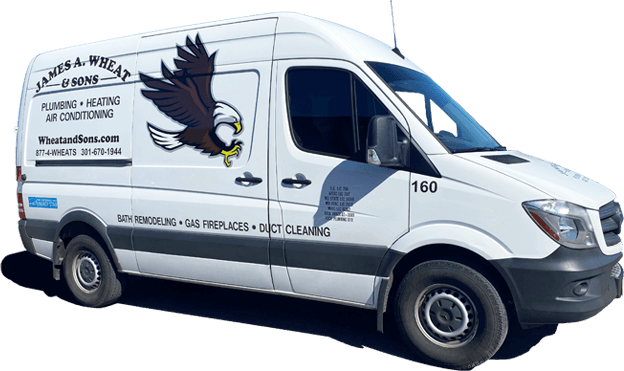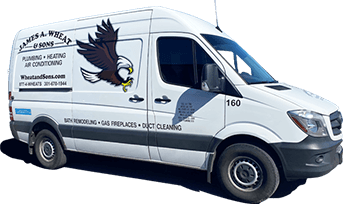 We Treat You Like Family
Let us ensure that you have the highest degree of home comfort and become part of the James A. Wheat & Sons family.
Same Day Service
Lifetime Warranties
Free Service Calls
Trained Technicians
Friends & Family Discounts
And Much More!
Learn More